Our Team
Aneesha Sheffield-Harper
Project Manager for Student Success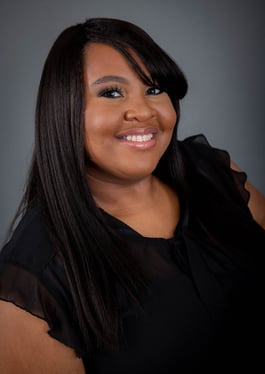 Aneesha is a Project Manager for Student Success, leading in the development, management, and implementation of Student Success projects, including Moving The Needle. As an avid learner and genuinely kind person, Aneesha's role extends to cultivating client relationships and developing internal and external partnerships to better serve students and their learning and success.

Aneesha attended Virginia Intermont College in Bristol, VA and received her B.A. in Legal Studies. Upon graduation, Aneesha served in the legal field, but knew her journey with higher education would continue because of her passion for learning. After graduating from Columbia International University with an M.A. in Global Studies and M.A. in Ministry Leadership, Aneesha continued her studies, and is currently pursuing a Master of Theology in Global Studies at Liberty University. Additionally, Aneesha has also begun Doctorate work at Missio Seminary.

Aneesha values education and continuously looks for ways to grow and learn about new subjects. Originally from Virginia Beach, Aneesha loves music, especially the vocal stylings of Jill Scott, as well as the music of Ron Harper—who also happens to be her husband.