Our Team
Mark Reyer, AIA, LEED® AP, NCARB
Project Designer / Architect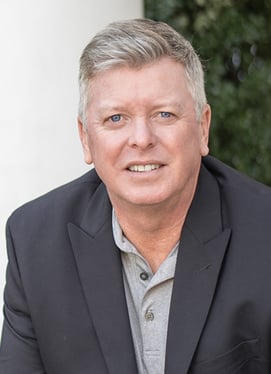 Mark Reyer's more than 30-year design career has included experience working in the residential, civic, science and technology, health care, religious, and education sectors. His work balances function, need, and budget in order to create thoughtful solutions that become enduring spaces in peoples' lives. He is passionate about the relationship between architecture and its site and takes an open-minded, holistic approach to creating design solutions with both the team and client that respond not only to the climate and the natural and built context, but also creates spaces that are enduring places for people to thrive.
A Dynamic Design Partner, from Start to Finish
As a Credo Design Architect, Mark collaborates with client and in-house teams on all phases of projects, from initial planning and concept design through construction. Mark first engages with clients to clarify and define their design needs. Then, he works with Credo's design teams to develop solutions that meet those needs. He remains hands-on throughout the entire process, ensuring the original goals and design intent are carried through to construction.
Giving Back to the Architectural Profession
Mark is an active member of the American Institute of Architects due to his strong desire to give back to the community and support the educational efforts of the next generation of designers. He serves on the organization's local board of directors as well as the committees on design awards, lectures, and scholarships.
More About Mark
Client & Project Portfolio

Campus Planning & Architecture Projects

Campus Master Plan | American University in Bulgaria
Campus Center | Brevard College
Nursing & Health Sciences Renovation and Addition | Goshen College
Facilities Renovations | Impact 360
New Residence Hall | University of the Ozarks
Sports Complex | University of the Ozarks

Education & Certifications

B.S., Environmental Design and Architecture, N.C. State University

Master of Architecture, N.C. State University

American Institute of Architects

LEED Accredited Professional

National Council of Architectural Registration Boards Certified

Principal/Lead Designer, Mark Reyer Architect, PA

Project Director/Architect, EYP Architecture & Engineering

Southeast Practice Leader/Senior Associate/Senior Architect, BAM Architecture Studio

Senior Project Architect/Designer, BBH Design

Senior Project Manager/Senior Designer, LS3P Associates, Ltd.

Project Architect/Lead Designer, KlingStubbins

Project Architect/Lead Designer, McClure Hopkins Architects

Project Architect/Lead Designer, The Freelon Group, Inc.

Project Architect/Designer, Dudapaine Architects

Project Architect/Designer, Kenneth E. Hobgood, Architects
Campus Planning & Architecture Team
Mark is a part of the Campus Planning & Architecture Team. He is proud to work with this group of wonderful colleagues.