Our Team
Roland Bullard, Ph.D.
Affiliate Consultant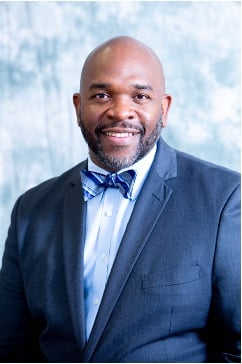 Roland N. Bullard, Jr. serves as Vice President for Student Success, at Dillard University in New Orleans, LA. In his role, Roland has oversight for campus police, career services, conduct, counseling, disability services, Greek life, health services, spiritual development, study abroad, student engagement and leadership, TRiO programs, and university housing. Prior to this appointment he served in a similar role as Vice President for Student Development at Saint Augustine's University (NC) providing oversight for student affairs and enrollment management. Roland also served as an academic dean at both Saint Augustine's and Charleston Southern University. During the 2007-2008 academic year, he was appointed as a Harvard University Fellow, and managed special projects within Harvard's John F. Kennedy School of Government. Roland is the Past President for the South Carolina Housing Officers Assoc., and the Southern Association for College Student Affairs. He is currently Chair of the SACSA Foundation. He earned his Ph.D. in Higher Education from Indiana University, M.Ed. from the University of South Carolina, and B.A. from Florida Atlantic University. Additionally, he completed graduate certifications in non-profit management and professional fundraising at Indiana University-Purdue University-Indianapolis and Boston University, respectively.