Our Team
Sue Pick
Associate Vice President for Marketing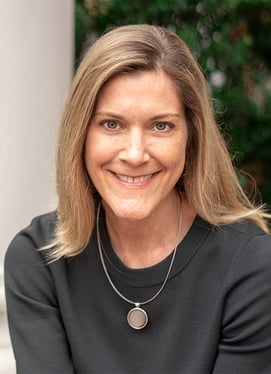 As Associate Vice President for Marketing, Sue is part consultant, part data analyst, and part storyteller. Sue partners with clients and our internal Credo team to measure, share, and enhance the impact of their work—and our work together—through market research, analytics, design, and storytelling. Sue brings a depth of professional communications and marketing expertise to all her client interactions, engaging students, faculty, staff, administrations, and boards through focused market research and marketing assessment. Sue synthesizes her experience, education, and enthusiasm for communications with each partner institution's unique vision, mission, and culture to create meaningful, on-brand communication plans, digital assets, and print collateral.
A strategic thinker and creative planner, Sue is also driving a cultural shift toward next-practice data collection and stewardship; in-depth, efficient data analysis and packaging; and using the right data to create forward momentum around creative solutions to inform, understand, and celebrate favorable student-success outcomes. Beyond analytical, Sue's creativity and storytelling gifts are expanding Credo's capabilities to successfully partner with our clients to share mutual success stories, as well as to continually improve our services for the benefit of our partners and students across higher education.
A family-oriented travel enthusiast and eternal New England Patriots fan, Sue holds her M.S. in integrated marketing communications from Northwestern University and B.S. in journalism from Ohio University.