Our Team
Trudi Cary
Office Manager & Human Resources Coordinator / Owner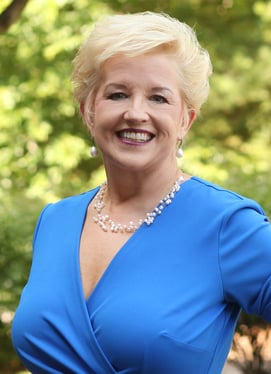 Credo clients know Trudi for the high-energy personality, positive outlook, and caring spirit she brings to every call and meeting. Credo staff know Trudi as a linchpin of the firm's operations. She's the dynamic liaison whose keen business and customer service skills keep Credo's North Carolina and Wisconsin offices humming.

Conducting the Symphony of Credo Operations
Like a gifted musical conductor, Trudi plays a multifaceted role. She accommodates and guides many musicians—or, in this case, consultants and project managers—at once. Her administrative experience in banking and real estate comes in handy multiple times a day, whether she's scheduling meetings and travel for the team, onboarding new employees, or coordinating with clients' accounting departments. Trudi's favorite part of her role, though, is hospitality—she loves having clients visit the office and making them feel like valued members of the Credo team.
I love my job because I am trusted to take on new challenges and situations—and no day is ever the same. I am continually inspired, learning new things to support our team and our clients.
Embracing Life's Joys, Close to Home and Around the World
With such a family-oriented approach to management, it's probably no surprise that Trudi's favorite thing to do is spend time with her own family, especially her four grandchildren. She is also a devoted college football fan, an aspiring pickleball ace, and avid traveler.
More About Trudi
Education & Certifications

UNC School of Banking

NC Real Estate Licenses

Cosmetology License

Corporate Secretary, Board of Directors, MidCarolina Bank and Holding Company

StrengthsFinders

Arranger

Positive
Woo
Empathy
Individualization

REACH Style | Coach

Enneagram | Type 7

Myers-Briggs | ESFJ
Operations Team
Trudi is proud to work with the amazing people on the Credo Operations Team.