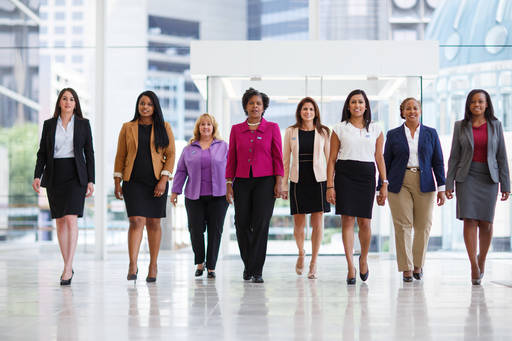 Credo Virtual Event via Zoom
Keynote on November 11, 2020
Full-Day Virtual Event on December 10, 2020
---
During the 2019 event, the participants brainstormed and came to a consensus on the theme for 2020:
Stewarding the Office of the President Through Crisis: Presence, Communication, and Personal Intersection
We entered 2020 focused on the topic of Stewarding the Office of the President for our sixth Women in Leadership Institute. Like you, we could never have known the depth of disruption and havoc that would be wreaked on every college and university campus by the rise of a global pandemic; nor did we foresee the ongoing perpetration of terrible acts of systemic racism that would bubble over in pain, anger, and sadness, leading thousands into the streets around the country in protest against injustice even in the midst of the health crisis. In a time that holds more uncertainty than ever before, students, families, and communities are leaning on their leaders for decisiveness that cannot always be given.
Through this myriad of weighty challenges, we believe this topic around the office of the president is more crucial than ever. We will apply a lens of stewarding that office through crisis. At every college and university, the "Office of the President" comes with its own identity and set of cultural expectations. And in that office sits a single leader, navigating a constantly shifting set of priorities; fielding varied and often disparate needs from constituents, community, and family; and managing personal resilience in a challenging role. We'll explore Stewarding the Office of the President Through Crisis through multiple lenses with candor, vulnerability, and an eye toward building sustainable practices that ultimately benefit not only you as individual leaders, but the institutions you serve.
Please submit any questions to Emma Jones, Chief Brand Officer / Owner, at ejones@credohighered.com.
---
Virtual Schedule of Events for registered attendees.
---
Please note that this event was originally scheduled to be in-person, but will now be fully virtual.
To attendees already registered, thank you, we look forward to seeing you.
---
About the Event
When:
Please note the updated schedule.
November 11, 2020 | Keynote

Social at 5:30 p.m. (ET)

Keynote at 6:30 p.m. (ET)

December 10th | Full-Day Virtual Event
Where: Virtual Convening via Zoom.
Who: Sitting College and University Presidents
We look forward to a collaborative, energetic, strategic series of presentations and conversations. Will we see you there?
---
What presidents have to say about past CWLIs:
"The setting with a smaller group of engaged leaders created a space for more transparency and authenticity than I encounter at most conferences."
"It is one of the few places I go where I can share honestly about the challenges and successes of my work. I am encouraged and energized after leaving."
— CWLI Participants, 2017
"This was an exceptional opportunity to constructively engage critical topics of the presidency with strong female leaders at colleges and universities across America. I appreciated the diversity of experience and the different perspectives offered. I am taking back ideas that I believe will fundamentally help me become a stronger leader at my institution."
— CWLI Participant, 2016
---