Event | Jun 22, 2016
Partnerships, Collaboration & Credibility: Organizing for Enrollment Success
*Thank you for your interest in CEI. We are no longer accepting registrations for this event.
When: June 22 - 23, 2016
Where: Greensboro, NC @ The Proximity Hotel
Who: Chief Enrollment Officers & Enrollment Directors
Cost: $350 per person, paid during registration
Partnerships, Collaboration & Credibility: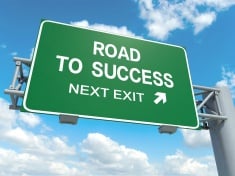 Enrollment success is a campus-wide responsibility. But you are the champion. And everyone looks to you for answers.
At the Credo Enrollment Institute (CEI) we will highlight "next" practices, uncover data-informed strategies, and practice building robust collaborative partnerships, including the all-important relationship between marketing and admissions. These skills, and more, influence your institution's potential for enrollment and financial health. At CEI we will focus on these themes and others while offering ample opportunity for discussion, networking and idea exchange. You will return to campus with confidence and a clearer sense of how to organize for enrollment success.
Agenda:
Day One (8:00 - 5:00)
Building Your Credibility: A Presidential Perspective - ​A university president will share insights on what a president needs from enrollment leadership to build trust and a great working relationship.
Organizing For Recruitment Success - Is your recruitment team organized to achieve your recruitment goals? Productivity and engagement are guided by visionary leadership and a combination of people in the right roles with the right skills. This session will discuss the importance of building the best team possible and then equipping them with the resources and preparation to be successful.
Building Your Credibility: The Data You Need 
- Find out how Credo's ongoing enrollment research can inform your enrollment research agenda and key performance indicators.
Innovation or Status Quo: What's Your Story? - Join us for participant-led roundtable discussions regarding opportunities and issues we face as enrollment leaders on our campuses. We will ask participants in advance of the conference to share examples of innovation as well as road blocks for recruitment success.
Enrollment Institute Reception


Day Two
 (8:00 - 3:00)
"CRED Talks": Enrollment Out-of-the-Box - Credo consultants will introduce a series of topics, in "Ted Talk" format, related to emerging and next practice trends in higher education. These are intended to launch invigorating discussions on your campus regarding new initiatives and strategies worth considering, as the changing higher education landscape demands fresh thinking from its enrollment leaders. Topics will range from the use of technology and social media to admission standards, preparing for a new financial aid paradigm, and the campus guest experience.
Building Critical Collaborations with Campus Partners - Learn how to leverage campus-wide support for your recruitment efforts. Because having a great recruitment plan is important, but not enough, without widespread support. A sure-win strategy is to extend the reach of your enrollment team by mobilizing others on campus.
Organizing for Marketing Success - At CEI, we will review and make recommendations to clarify the roles of marketing, design the optimal organizational model, and build marketing capabilities to improve and clarify the admissions, fundraising, and brand marketing communications plans, priorities, and effectiveness.
About Proximity Hotel: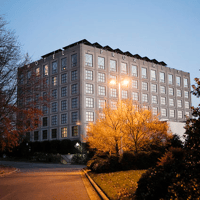 Through its sustainable green practices and custom design, The Proximity provides the perfect balance of traditional and modern style. Luxuriously appointed throughout, the hotel offers a variety of creative comfort foods and extraordinary flavors coupled with an extensive wine list at its restaurant the Print Works Bistro. Other Proximity amenities include a spacious fitness studio, outdoor swimming pool, spa services, a garden to enjoy and complimentary transportation to and from the Piedmont Triad International Airport (GSO) in a restored 1975 Checker cab or other hotel vehicle. Also, nearby shopping, dining and entertainment are available.
Book your room here to receive the Credo group discount.