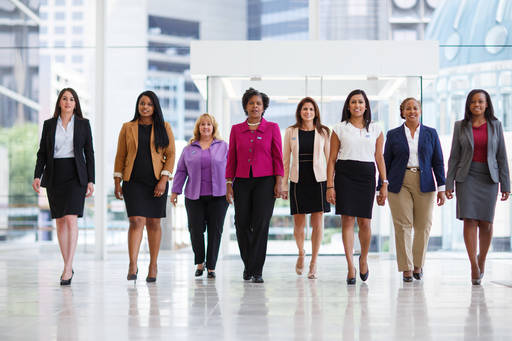 Credo-Hosted Event | Nov 5 - 7, 2019
During the 2018 event, the participants brainstormed and came to a consensus on the theme for 2019: Business & Finance from the Presidential Chair.
Unpacking the Theme: We've said it for years: No Margin, No Mission. In their new book "Pivot," authors Joanne Soliday and Dr. Mark Lombardi share, "Without nurturing a level of financial health and sustainability that allows for strategic, ongoing reinvestment in the core of our work, institutional mission will not be achieved." An evolution of the role of the president in fiscal management, along with an ever-growing need to embrace entrepreneurial business practices that position the institution for nimbleness and relevance, calls for a nuanced understanding of the business model and financial life of a college or university. This year's CWLI will examine relevant topics from the presidential perspective, sharing learning through both challenges and successes.
---
---
Call for Proposals
Most sessions at the CWLI are led by attendees, with a balance of presentation and discussion time. This is an intimate gathering ripe with conversation and mutual learning. We welcome your input into these important topics, and always welcome new voices!! Here are some session topics we'd particularly like to entertain. Are any of these in your area of passion, experience, or expertise, or do you know of a president who would speak well to any of these?
Financial Risk-Taking:

When and How
The President & CFO Partnership
Evaluating Financial Institutional Health:

What to Know, What to Ask, Where to Start.
Academic Efficiency & Program Prioritization:

Leveraging Cost Across the Academic Unit
Oversight, not Overstepping:

Navigating Institutional Finance with your Board
Shared Revenue Models:

Partnerships, Community, and Strategic Finance
Session Information
Each session runs for approximately 1 hour and 45 minutes.
We expect roughly 45 minutes for the topic presentation and 45 minutes for conversation and discussion.
No formal PowerPoints are necessary, though some do choose to utilize them.
Our preference is for 2 – 3 presidents to speak in each session. If you know co-presenters with which you'd like to work, please include them in your submission! If not, please still submit your idea – we may be able to match you with another president who excels at the same topic.
4 – 5 sessions will be selected for the Institute.
With any questions or to submit a proposal, please send the following information to Emma Jones, Chief Brand Officer / Owner, at ejones@credohighered.com:
Your name and institution.
Co-presenter name(s) and institution(s).
A brief paragraph description of your topic, and what you expect participants to gain from the presentation and discussion.
When: November 5 - 7, 2019
Where: O.Henry Hotel in beautiful Greensboro, NC
Address: 624 Green Valley Road | Greensboro, NC 27408
Telephone: 336.854.2000
Click HERE to reserve your hotel room under the CWLI group rate.
About the O.Henry: The O.Henry Hotel is locally owned and passionately run. Convenient to Friendly Center and downtown Greensboro, the O.Henry is known for southern hospitality and elegant charm. Your stay includes a complimentary full breakfast buffet, afternoon tea, and countless amenities.
Who: Sitting Presidents
We look forward to a collaborative, energetic, strategic series of presentations and conversations. Will we see you there?
Schedule of Events:
Tuesday, November 5

5:00 pm: Welcome Reception

6:00 pm: Dinner and Keynote Address

Wednesday, November 6

Full breakfast at the O'Henry included in room rate

8:30 – 10:15 am: Session 1

10:15 – 10:30 am: Break

10:30 am – 12:15 pm: Session 2

12 – 1:15 pm: Lunch

1:15 – 3 pm: Session 3

3 – 3:15 pm: Break

3:15 – 4:15 pm: Session 4

4:30 pm: Evening Free to enjoy High Tea in the O'Henry lobby. Ask us about dining, shopping, spa, and local history/experience options.

Thursday, November 7

Full breakfast at the O'Henry included in room rate

8:30 – 10:15 am: Session 5

10:15 – 10:30 am: Break

10:30 am – 12:15 pm: Session 6

12:15: Institute Concludes

Box lunch available to stay and eat or take with you to the airport.
What presidents have to say about past CWLIs:
"The setting with a smaller group of engaged leaders created a space for more transparency and authenticity than I encounter at most conferences."
"It is one of the few places I go where I can share honestly about the challenges and successes of my work. I am encouraged and energized after leaving."
— CWLI Participants, 2017
"This was an exceptional opportunity to constructively engage critical topics of the presidency with strong female leaders at colleges and universities across America. I appreciated the diversity of experience and the different perspectives offered. I am taking back ideas that I believe will fundamentally help me become a stronger leader at my institution."
— CWLI Participant, 2016
---