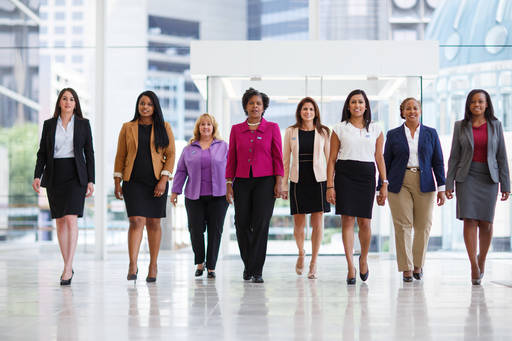 Credo-Hosted Event | Nov 5 - 7, 2019
During the 2018 event, the participants brainstormed and came to a consensus on the theme for 2019: Business & Finance from the Presidential Chair.
Unpacking the Theme: We've said it for years: No Margin, No Mission. In their new book "Pivot," authors Joanne Soliday and Dr. Mark Lombardi share, "Without nurturing a level of financial health and sustainability that allows for strategic, ongoing reinvestment in the core of our work, institutional mission will not be achieved." An evolution of the role of the president in fiscal management, along with an ever-growing need to embrace entrepreneurial business practices that position the institution for nimbleness and relevance, calls for a nuanced understanding of the business model and financial life of a college or university. This year's CWLI will examine relevant topics from the presidential perspective, sharing learning through both challenges and successes.
---
---
KeyNote Speakers
Tuesday, November 5th Opening Dinner Keynote: Michelle Gethers-Clark

President & CEO, United Way of Greater Greensboro
With a poverty rate 31% above the national average, United Way of Greater Greensboro's board of directors made a bold decision to focus the organization's work on breaking the cycle of poverty in the community. Now, they are leading the community in the critical mission of ending poverty in greater Greensboro. Over the past few years, they've shifted to an open funding process that allows new and existing community partners to join their efforts every two years.
With nearly 30 years or corporate and non-profit experience in social impact, finance, fundraising, and leadership, Michelle Gethers-Clark brings a rich story of the reinvention of her United Way chapter. She will share how, as the first woman CEO of the United Way of Greater Greensboro, she has led the revitalization of the organization with a deep focus on relevance. She is the author of the book The Next Level and has been a TedX speaker on topics such as breaking the poverty cycle. Prior to joining United Way in 2013, Michelle served as a senior vice president for American Express Company, as an entrepreneur with a consulting firm, as a certified public accountant, and as an author. Michelle has held roles with global leadership responsibility in the US, Canada, Philippines, and India. Michelle's accomplishments and career have been featured in Ebony, Black Enterprise, Working Mothers, Biz Life, and Triad Business Journal's 2017 Most Admired CEO.
---
Wednesday, November 6th Midday Keynote: Nina Roque

Executive Director, National Women's Business Council
The National Women's Business Council (NWBC) is a non-partisan federal advisory council established to serve as an independent source of advice and policy recommendations to the President, Congress, and the Small Business Administration. As advocates for the nation's estimated 12.3 million women-owned businesses, NWBC's current priorities are Rural Women's Entrepreneurship, Women in S.T.E.M., and Access to Capital & Opportunity. (Check out the NWBC's Women in Business Roundtable series happening around the country this year!)
Nina Roque currently serves as the Executive Director of the National Women's Business Council. Nina recently served as Special Assistant to the Secretary of Labor, R. Alexander Acosta, where her portfolio included apprenticeships and women in the workforce, among other policy initiatives. Prior to joining the Administration, she was the Director of Programs and External Affairs for the Congressional Hispanic Leadership Institute (CHLI), a non-profit, non-partisan organization that focuses on youth development and leadership, public service and corporate responsibility. Throughout her career in the public, private and nonprofit sectors, Nina has dedicated herself to the advancement of the American workforce. Nina is a second-generation Cuban-American, who is passionate about mentoring youth leadership, empowering the American worker to succeed, and fostering an economy that allows women entrepreneurs to thrive.
---
About the Event
When: November 5 - 7, 2019
Where: O.Henry Hotel in beautiful Greensboro, NC
Address: 624 Green Valley Road | Greensboro, NC 27408
Telephone: 336.854.2000
Click HERE to reserve your hotel room under the CWLI group rate.
About the O.Henry: The O.Henry Hotel is locally owned and passionately run. Convenient to Friendly Center and downtown Greensboro, the O.Henry is known for southern hospitality and elegant charm. Your stay includes a complimentary full breakfast buffet, afternoon tea, and countless amenities.
Who: Sitting Presidents
We look forward to a collaborative, energetic, strategic series of presentations and conversations. Will we see you there?
Schedule of Events:
Tuesday, November 5

5:00 pm: Welcome Reception

6:00 pm: Dinner and Keynote Address

Wednesday, November 6

Full breakfast at the O'Henry included in room rate

8:30 – 10:15 am: Session 1

10:15 – 10:30 am: Break

10:30 am – 12:15 pm: Session 2

12 – 1:15 pm: Lunch

1:15 – 3 pm: Session 3

3 – 3:15 pm: Break

3:15 – 4:15 pm: Session 4

4:30 pm: Evening Free to enjoy High Tea in the O'Henry lobby. Ask us about dining, shopping, spa, and local history/experience options.

Thursday, November 7

Full breakfast at the O'Henry included in room rate

8:30 – 10:15 am: Session 5

10:15 – 10:30 am: Break

10:30 am – 12:15 pm: Session 6

12:15: Institute Concludes

Box lunch available to stay and eat or take with you to the airport.
What presidents have to say about past CWLIs:
"The setting with a smaller group of engaged leaders created a space for more transparency and authenticity than I encounter at most conferences."
"It is one of the few places I go where I can share honestly about the challenges and successes of my work. I am encouraged and energized after leaving."
— CWLI Participants, 2017
"This was an exceptional opportunity to constructively engage critical topics of the presidency with strong female leaders at colleges and universities across America. I appreciated the diversity of experience and the different perspectives offered. I am taking back ideas that I believe will fundamentally help me become a stronger leader at my institution."
— CWLI Participant, 2016
---
---