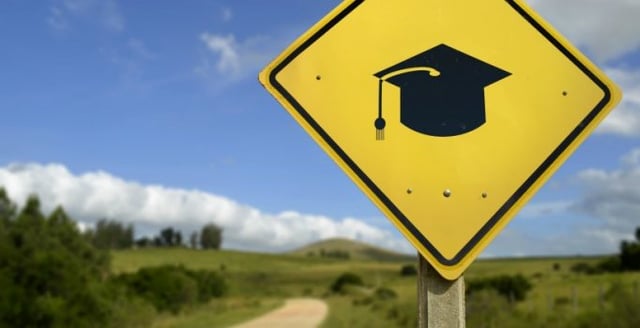 Credo is pleased to extend an invitation to you and one additional member of your team for the second annual Rural Higher Education Institute, an event focused on the value of, and challenge to, rural colleges and universities across the country. Campus leaders will come together to examine issues such as:
Redefining t

he narrative of rural education

Strategic finance and rural philanthropy
Leveraging community

and municipal partnerships

Recruitment and retention in rural areas
Rural h

igher education's role in r

egional workforce development

Diversity in rural areas
The 2019 theme is Student Success in the Rural Context.
Context: No cohort currently exists that brings together higher education leadership from rurally-located or majority-rural-serving institutions across the country, despite great challenge to these generally small colleges and universities. An initial gathering of 15 presidents from institutions in this niche in January 2018 confirmed a high level of interest in and energy around coming together as a group to explore how these institutions could form intentional connections, particularly around advocacy, collaboration, and professional development.
Who Should Attend: President OR President + 1 team member of your choice
When: September 24, 2019 - September 26, 2019 - (Tuesday evening through midday Thursday)
Where: Martin Methodist College in Pulaski, TN
Cost: Credo is pleased to share that The Turner Foundation has committed funding in support of the Institute, which will be used to cover the cost of all registrations for current and new attendees. We are grateful to the Turner Foundation for their support, and are so glad that their partnership will eliminate the cost of registration for your institution.
Hotel: To book a room under our Credo - Rural Institute group rate at the Hampton Inn Pulaski, Tennessee, please call the hotel directly at (931) 347-9900.
Schedule and Sessions:
Day 1: Evening

5:00 – 6:00 pm
Reception at the President's House
6:00 -8:00 pm
Welcome Dinner: The Rural Student Context
Dr. Andrew Koricich, Associate Professor & Program Director, Higher Education, Reich College of Education, Appalachian State University
Day 2: Full Day of Sessions
Part I: A Focus on Leadership & Learning

8:15 – 8:30 am
Arrival and Coffee

8:30 – 10:00 am
Session 1: Leading Through Disruption: Navigating Institutional Change with a Collaborative Leadership Model
10:00 – 10:15 am
Break

10:15 – 11:45 am
Session 2: Community-Based Learning & Faculty Collaboration

11:45 am – 12:15 pm
Break & Lunch Served

12:15 – 1:15 pm
Networking Lunch
Part II: A Focus on Rural Economic Development

12:45 – 2:30 pm
Session 3: Rural Entrepreneurship & Innovation Partnerships

3:00 – 4:30 pm
Session 4: Community Investment & Regional Growth Initiatives

5:30
Optional Evening Excursion - Jack Daniels Experience
Day 3: Half Day

8:15 – 8:30 am
Arrival & Coffee
Part III: A Focus on Community Systems

8:30 – 10:00 am
Session 4: K-12 Partnerships

10:15 - 11:45 am
Session 5: Rural Healthcare & Mental Health Partnerships

11:45 am - 12:00 pm
Institute Conclusion