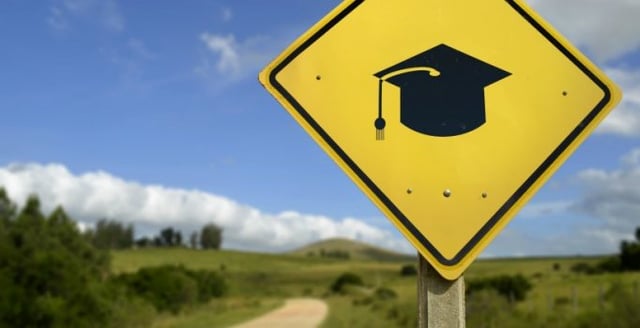 Credo-Sponsored Event |September 24, 2019 - September 26, 2019 - (Tuesday evening through midday Thursday)
Credo is pleased to extend an invitation to you and one additional member of your team for the second annual Rural Higher Education Institute, an event focused on the value of, and challenge to, rural colleges and universities across the country. Campus leaders will come together to examine issues such as:
Redefining t

he narrative of rural education

Strategic finance and rural philanthropy
Leveraging community

and municipal partnerships

Recruitment and retention in rural areas
Rural h

igher education's role in r

egional workforce development

Diversity in rural areas
The 2019 theme is Student Success in the Rural Context.
Context: No cohort currently exists that brings together higher education leadership from rurally-located or majority-rural-serving institutions across the country, despite great challenge to these generally small colleges and universities. An initial gathering of 15 presidents from institutions in this niche in January 2018 confirmed a high level of interest in and energy around coming together as a group to explore how these institutions could form intentional connections, particularly around advocacy, collaboration, and professional development.
Who Should Attend: President OR President + 1 team member of your choice
When: September 24, 2019 - September 26, 2019 - (Tuesday evening through midday Thursday)
Where: Martin Methodist College in Pulaski, TN
Call for Proposals
Proposals due as soon as possible
Most sessions at the RHEI will be led by attendees and facilitated by Credo, with a balance of presentation and discussion time. This is an intimate gathering ripe with conversation and mutual learning. We welcome your input into these important topics! The theme of "Student Success in the Rural Context" is defined very broadly and can be interpreted in a variety of ways. We encourage a diversity of proposals. Cohort participants have articulated areas of critical interest, listed below. Are any of these in your area of passion, experience, or expertise, or do you know of a president who would speak well to any of these?
Recruitment and Retention of rural students
Faculty Recruitment, Retention, and Talent Development
Solving Regional Problems / Being an Economic Development Engine
Sense of Place / Community Engagement and Enrichment
Accreditation challenges - disconnection from the rural context
Discipline-specific concerns (nursing.education, etc)
Shared data to inform action
Session Information
Each session runs for approximately 1 hour and 45 minutes.
We expect roughly 45 minutes for the topic presentation and 45 minutes for conversation and discussion.
No formal PowerPoints are necessary, though some do choose to utilize them.
Our preference is for 2 – 3 presidents to speak in each session. If you know co-presenters with which you'd like to work, please include them in your submission! If not, please still submit your idea – we may be able to match you with another president who excels at the same topic.
3 - 4 sessions will be selected for the Institute.
With any questions or to submit a proposal, please send the following information to Emma Jones, Chief Brand Officer / Owner, at ejones@credohighered.com:
Your name and institution.
Co-presenter name(s) and institution(s).
A brief paragraph description of your topic, and what you expect participants to gain from the presentation and discussion.
Cost: Credo is pleased to share that The Turner Foundation has committed funding in support of the Institute, which will be used to cover the cost of all registrations for current and new attendees. We are grateful to the Turner Foundation for their support, and are so glad that their partnership will eliminate the cost of registration for your institution.
Hotel: To book a room under our Credo - Rural Institute group rate at the Hampton Inn Pulaski, Tennessee, please call the hotel directly at (931) 347-9900.
How to Attend: Register now to confirm your attendance.
Schedule and Sessions:
Day 1: Evening

5:00 – 6:00 pm
Opening Reception
6:00 -8:00 pm
Keynote Address & Dinner Welcome, Intros & Why
Day 2: Full Day of Sessions

8:15 – 8:30 am
Arrival and Coffee

8:30 – 10:00 am
Session 1

10:00 – 10:15 am
Break

10:15 – 11:45 am
Session 2

11:45 am – 12:15 pm
Break & Lunch Served

12:15 – 1:15 pm
Lunchtime Keynote

1:15 – 1:30 pm
Break & Reconvene

1:30 – 3:00 pm
Session 3

3:00 – 3:15 pm
Break

3:15 – 4:45 pm
Session 4
Day 3: Half Day

8:15 – 8:30 am
Arrival & Coffee

8:30 – 9:45 am
Keynote

10:00 – 11:30 am
Session 5

11:30 am – 12:00 pm
Break & Lunch Served

12:00 – 1:00 pm
Session 6