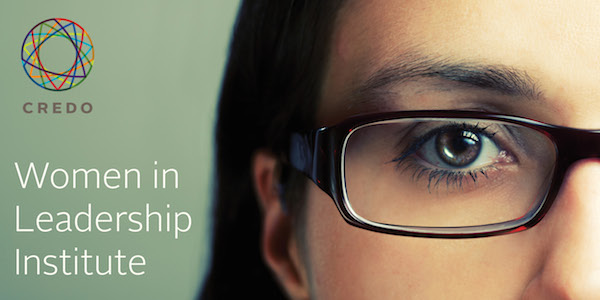 Event | Nov 10, 2015
Register!
Women Presidents in Higher Education: Examining Research and Practice
When: Tuesday, November 10 – Thursday, November 12, 2015
Where: The O'Henry Hotel, Greensboro, NC
Who: Sitting Presidents
Cost: $350 per person
There are plenty of events out there for women in leadership - but this is the only event exclusively for college and university women presidents. What does it take to be an effective higher education leader? What opportunities and challenges do women in positions of power and influence face? For this event, Joanne Soliday, author of "Surviving to Thriving: A Planning Framework for Leaders of Private Colleges and Universities," will partner with high-impact speakers and experts to examine the "I" - Leadership Identity; the "We" - Your Team & Network; and the "It" - What We Need to Accomplish. Join us for a rich dialogue on the practical experiences of presidents from across the spectrum of private colleges and universities. You'll come away enriched, empowered, and more connected to your fellow presidents.
Download the full Program of Events.
Tuesday, November 10
6 pm – 8 pm
Opening Dinner and Keynote: Dr. Susan Madsen, Utah Valley University

Wednesday, November 11
8:30 am – 10 am
A Collage of the Intentional Life
There's no debate about it. The presidency is a personally and professionally taxing endeavor – often extraordinarily so. What are the common challenges and opportunities women share in the leadership arena? This session is about putting it all on the table and exploring the tools to thrive: creating critical space for replenishment, overcoming persistent guilt, building your emotional intelligence, maintaining your filter, and abandoning balance in favor of defining boundaries. We're diving right in to the core of how women embody the leadership space, and will offer ample time for reflection and collaboration with your peers.

10:15 am – 12 pm
Women as CEOs: Industry, Higher Education, and the Phases of Leadership
Sometimes a wide-angle lens gives you the best view. In this session, we'll examine through statistics and case studies the realities of women in leadership positions across industry. What are the trends and projections? Where are women leaders coming from, and where are they taking the corporate world? We'll look at how the higher education landscape compares, and how women often approach the natural stages of higher education presidencies differently than male presidents.

12 pm – 1:15 pm
Lunch & Conversation Tables
Issues with your board? Questions about access and equity in staffing and student recruitment? Focused on retention and time to degree? With these and more topics, share experience and expertise with your fellow attendees.

1:30 pm – 3:30 pm
Driving Culture Change: Case Studies on Women Leaders and Institutional Self-Esteem: Presidential Panel
What is Institutional Self-Esteem? At its core, it's about changing the culture on your campus to one of accountability, identity, and growth. Research shows that there are particular strengths that women bring to the leadership chair that are critical drivers in the ability to affect culture change. How do women leaders approach this critical element of thriving in innovative ways? Our presidential guests will speak to unique initiatives that boost institutional self-esteem and permeate culture.

3:30 pm
High tea at the O'Henry Hotel; casual networking, and dinner on your own

Thursday, November 12
8:30 am – 10 am
The Right People in the Right Places: Preparing Your Team to Lead Through Change
What do leadership teams need to examine to ensure they have the collective expertise and courage to drive a college forward? What is the president's role in that development? We'll set the context for the shifting higher education landscape and examine issues of vision, urgency, innovation, and collaboration that will be critical for private colleges and universities to thrive through change.

10:30 am – 12 pm
Discernment and Wisdom: Weathering the Presidency and Leading the Next Generation
It is often difficult to see the forest for the trees. We'll close the 2015 Institute with the voices of women presidents with more than a decade of experience, exploring their greatest learning moments and reflections on leadership. We will also consider research on what women presidents wish they had known when they entered the office, and the ways in which leaders can plant the critical seed of confidence in the next generation of women in leadership.
Location: The O'Henry Hotel, Greensboro, NC
624 Green Valley Road, Greensboro, NC 27408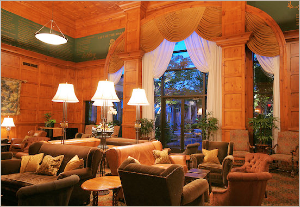 Book your room at the O'Henry here or call 336-854-2000 and use code 10W8BG.
This locally owned boutique hotel features only the best in dining, events and accommodations. Luxuriously appointed throughout, the O'Henry hosts daily afternoon tea in its soaring Social Lobby, as well as cocktails and fine dining at the in-house Green Valley Grill. Other hotel amenities include a 24-hour fitness center, outdoor pool and complimentary transportation to and from the Piedmont Triad International Airport (GSO) in a London Taxi, or one of their other livery vehicles. The Shops at Friendly Center are conveniently located just across the street.
For alternate accommodations, a conference rate is available at the nearby Hyatt - book a room here.
← back to event listing