Our Team
Deborah Taylor, Ph.D.
Affiliate Consultant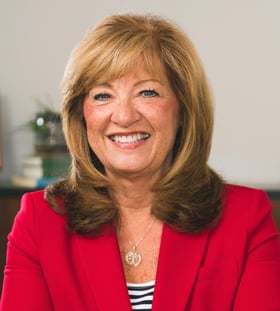 Deborah Taylor brings more than 20 years of higher education leadership experience in academic affairs. After a 12-year career as a K-12 school administrator, Deborah was recruited to Biola University to join the faculty and serve Director of Teacher Preparation for the School of Education. For nine years, she led the teacher education program in curriculum development, outcomes-based assessment, and implementation of effective student advising practices. In 2010, Deborah was appointed as Associate Provost for Educational Effectiveness where she worked for five years, establishing systems of accountability for student learning across the university as she led the university's assessment and accreditation processes, resulting in a 10-year reaffirmation of accreditation by the Western Association of Colleges and Universities in 2016.

In June 2015, after the resignation of the Provost, the President appointed Deborah as Interim Provost for the 2015-16 academic year. After conducting a multi-month community discernment process, the President and Board of Trustees appointed her as Provost and Senior Vice President, where she served from May 2016 through June 2022. She provided leadership to the following areas as Vice President of Academic Affairs: Student Success (Academic Advising and Career Development), Library, Office of the Registrar, Faculty Development, Educational Effectiveness, Core Curriculum, and Diversity and Inclusion. In addition, she provided supervisory and mentoring support to the academic deans of the nine schools of the university, including the appointment of three founding deans. During her time as Provost and Senior VP, she played a pivotal role in leading the university through a rigorous Academic and Administrative Prioritization process, oversaw the expansion of 26 new academic programs, directed a core curriculum revision which included reduction of course units required for graduation, and the strategic development of the university's first shared governance body for faculty.

Deborah earned her Ph.D. from Claremont Graduate University with an emphasis in diversity, assessment, and research, focusing her doctoral dissertation on teaching practices in postsecondary education that foster a positive environment for students of color.