Our Team
Mike Hyde
Affiliate Consultant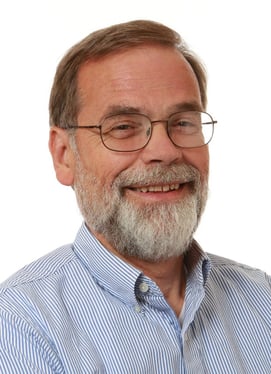 Mike Hyde offers more than 40 years' experience in nonprofit management to clients of Credo. Mike's expertise includes board relations, strategic planning, fundraising, communications, and government affairs. In more than 25 years as principal board liaison for two private colleges and one research institute, he has assisted boards to restructure themselves and to adopt best governance practices, as well as guided various colleges through their strategic planning processes and capital campaigns. Additionally, Mike has raised more than $350 million in philanthropic support for the various institutions he has served.
Mike came to Credo from The Jackson Laboratory in Bar Harbor, Maine. As Vice President for External Affairs and Strategic Partnerships he built understanding of the Laboratory and its programs among key constituencies, represented the organization in policy discussions at various levels of government, and rebranded the institution. His accomplishments included securing $291 million in state funding to build the Jackson Laboratory for Genomic Medicine Connecticut.
Before joining The Jackson Laboratory in 2006, Mike served as Vice President for Development and Alumni Affairs at Allegheny College, and as Vice President for University Relations at Alfred University. Mike also held a series of fundraising positions at Oberlin College, including Annual Fund Director, Planned Giving Director, and Senior Development Officer. Mike started his higher education career in student affairs. Mike holds undergraduate and graduate degrees from the University of Missouri, Columbia, and continued his education at the Harvard University Institute for Educational Management.
Mike has served as a member of the Board of the Maine Biomedical Research Coalition, and as a member of the Maine State Chamber of Commerce. He is currently a member of the Board of Visitors of the University of Southern Maine. He and his wife Vivian live in Trenton, Maine. They have three grown children.