Our Team
Alvin Sturdivant, Ed.D.
Affiliate Consultant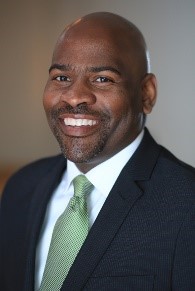 Dr. Alvin Sturdivant is the Vice President for Student Development at Seattle University.  In this role he serves as a member of the senior leadership team and provides visionary and administrative leadership for a number of key departments towards fostering student success and an integrated learning experience.  Prior to joining Seattle University, Dr. Sturdivant was the Director of Housing and Residence Life at Saint Louis University in St. Louis, MO. Prior to joining the Division of Student Development at Saint Louis University, he served as the Associate Director of Residential Life at the University of Vermont where he was also an adjunct faculty member in the Higher Education and Student Affairs Administration program and an instructor at the Community College of Vermont.   Dr. Sturdivant received his Ed.D. in Educational Leadership and Policy Studies with an emphasis in Higher Education Administration from the University of Vermont and his Master of Education and Bachelor of Art in Psychology at North Carolina State University.  His scholarly and professional interests include examining the effects of oppression and discriminatory practices in college communities, exploring the experiences of students of color in higher education, examining campus climate in the context of bias related acts and behaviors, and exploring the experiences of African American men in higher education.