Our Team
Andrew Schroeder, Ph.D.
Affiliate Consultant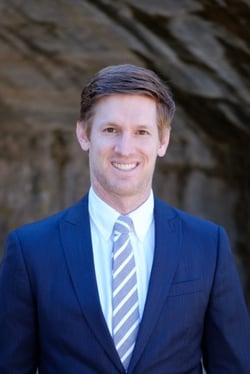 Andrew Schroeder brings more than fifteen years of higher education experience in advising, athletics, first year experience, and comprehensive student success. He currently serves as the Director of Academic & Support Services for Student Athletes at Bellarmine University in Louisville, Kentucky. He oversees all things student success with the 400 + student athletes at the institution and works closely with campus constituents across the university. Andrew has sizeable experience in creating new first year initiatives and student support models. He was the first person in a position specifically supporting academic success for student-athletes in 2007. He oversaw the development of a comprehensive first generation program started at the university in 2008, with the help of a Council of Independent Colleges grant. In 2012, he helped lead the charge in significantly expanding learning communities at the university. In 2018 he oversaw the implementation of professional advising in the first year, where previously the institution largely had a faculty advising model. Most recently, as Bellarmine prepared for the transition from Division II to Division I, he assumed his current position to create a broader infrastructure of support for student-athletes.

Andrew earned his Master's in Education with an Emphasis in School Counseling at the University of Louisville and earned his Ph.D. in Leadership in Higher Education at Bellarmine University, where he had previously earned his bachelor's degree in psychology.