Our Team
Bridget Murphy
Affiliate Consultant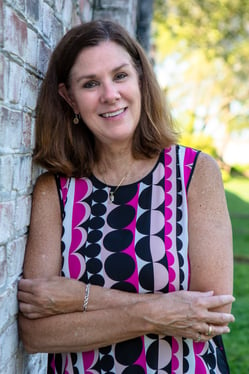 Bridget Murphy is a Professor of Graphic and Media Design at Marymount University. From 2015–19, she served as Associate Provost of Academic Affairs and was a member of the Southern Association of Colleges and Universities Commission on Colleges (SACSCOC) Reaffirmation Leadership Team as the Quality Enhancement Plan (QEP) Director.
As Associate Provost, her responsibilities were wide-ranging. She established the Academic Advising Center, the Saints' Center for Service, and the Cody Gallery at the Ballston Center. Through her leadership, she planned, implemented, and promoted the strategic direction of these new departments, aligned them with the university mission, and supported students, staff, and faculty during the process. In this role her responsibilities also included the management of existing departments and programs: the Center for Teaching and Learning, First-Year Experience Program, Honors Program, high school dual credit/enrollment programs, transfer/articulation agreements, and Guaranteed Admissions Agreements. She chaired the Academic Enrollment Committee, which reviewed student academic and financial appeals. As the 'go to' person for both faculty and student issues, she collaborated with Athletics, Student Services, Admissions Office, Financial Aid Office, the Office of the Registrar, and Financial Affairs. She continues to work in partnership with a wide range of multi-disciplinary colleagues across the university.
Bridget chaired the Graphic and Media Design Department and the Graphic Design and Fine Arts Department by providing management, oversight, and assessment of the department and the curriculum along with integrating both curricular and co-curricular engagement for student success and retention. A primary focus of her work has been incorporating High-Impact Practices both as an educator and administrator including developing and teaching service-learning and writing-intensive courses, managing internships and students' presentations in undergraduate research conferences. Bridget has presented at regional and national conferences, SACSCOC's annual meetings and served on an off-site visiting team of peer reviewers, and has had her award-winning artwork shown regionally and nationally.
Bridget earned a Master in Fine Arts from Rochester Institute of Technology (RIT), Rochester, NY and a Bachelor in Fine Arts degree at Saint Mary's College, Notre Dame, IN. Prior to working in higher education, Bridget worked in various design businesses from a small boutique design firm to a global corporation.