Our Team
Deborah Sullivan, Ph.D.
Affiliate Consultant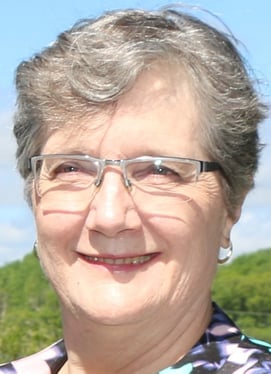 Deborah "Deb" Sullivan-Trainor has worked in higher education and consulting for more than 30 years. She retired as Associate Provost and Vice President of Academic Affairs at Bethel University (MN) in 2020. Prior to working at Bethel, she taught at Concordia College (Moorhead, MN) and Mary Washington College. She is known for being a collaborative leader who is skilled at moving ideas forward while listening well to stakeholders. While at Concordia, Deb played a significant role in integrating technology across the curriculum and secured two grants totaling more than $340,000.
Deb 's first experience with Credo was as Bethel's project lead for Moving the Needle. Her passion for student success energized the campus to become student centered. Working in concert with the Office of Student Affairs, Campus Ministries, the Registrar, Admissions, and the faculty, Deb facilitated a redesign of the first-year experience, including a reframing of first-year courses, and an integrated approach to early alert. Deb's skills at streamlining and clarifying processes and her focus on students led to a redesign of advising that included a more user-friendly degree audit, clearer processes and more resources for both students and faculty. As a result of Moving the Needle, Bethel's retention improved from 83% to 88%. Deb's commitment to student success brought her to Credo as an affiliate working with student success projects.
While at Bethel, Deb was part of the Strategic Coalition whose work resulted in the development of the Center for Healthcare Excellence as well as increased online learning opportunities. Deb led the academic program prioritization process for the College of Arts and Sciences at Bethel. She cares deeply about helping other colleges and universities develop processes that lead to the informed decision-making required for the long-term success of the institution.
Deb received her B.A. and M.A. in French from Texas Tech University and her Ph.D. in the same field from the University of California, Irvine.