Our Team
Dennis Camacho, Ed.D.
Affiliate Consultant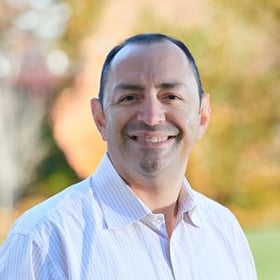 Dennis Camacho, Ed.D. is an academic leader who thrives in moments of transformation, collaboratively driving academic and operational excellence at public and private higher education institutions serving undergraduate and graduate students. He has deep expertise in urban higher education, diversity, equity and inclusion (DE&I), and both traditional and non-traditional learners and settings. He has been in the field for over 20 years in both Student Affairs and Academic Affairs. Dennis has his Doctorate of Education in Organizational Leadership Studies from Northeastern University, Master of Arts in Higher Education Administration and Master of Arts in Secondary Math Education from Columbia University, and Bachelor of Arts from Hofstra University.