Our Team
Gary Daynes, Ph.D.
Senior Affiliate Consultant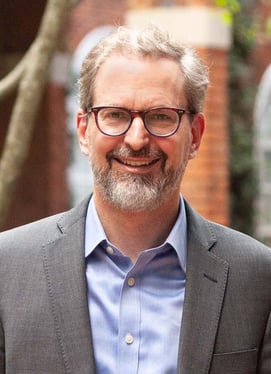 Dr. Gary Daynes, current Interim Dean and Vice President of Academic and Student Affairs, joined Credo following service as Provost and Vice President for Academic Affairs at Barton College, in Wilson, NC. In addition to overseeing academic functions, at various times he also led enrollment management, advancement, marketing, and student life. Prior to joining Barton in 2013, Daynes was the Vice President for Strategic Outreach and Enrollment at Westminster College in Salt Lake City, UT. Gary has over twenty years of experience as a professor, author, school leader, and innovator. Through those years, though, his work has focused on a few key beliefs: that communities must organize themselves in order to flourish, that schools are essential parts of flourishing communities, and that the relationship between teachers and learners is the key factor in educational success.
Gary is a listener, a problem-solver, and a conceptual thinker. He has led initiatives on service-learning, learning communities, mentored student research, electronic portfolios, and retention, all with the purpose of deepening student learning. He has published and presented on the civil rights movement, social change in America, and the activism of Jane Addams. His current academic work focuses on the ways that small schools and small communities can succeed in the face of competition from larger institutions.
Gary has led strategic planning efforts for non-profits, k-12 schools, and independent colleges, and has worked with a wide range of institutions to help them focus their programs, structure, and educational vision.