Our Team
Larry Roper, Ph.D.
Affiliate Consultant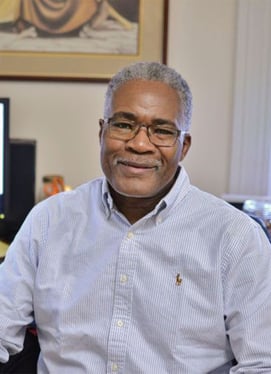 Larry Roper is an Emeritus Professor in the School of Language, Culture and Society at Oregon State University, where he coordinated the Undergraduate Social Justice minor and the College Student Services Administration graduate program. Previously he served as Vice Provost for Student Affairs at Oregon State University from 1995-2014. He also served during the 2016-17 academic year as Interim Director of the School of Language and from July 2007- September 2008 as Interim Dean of the College of Liberal Arts.  
He has degrees from Heidelberg University, Bowling Green State University, and the University of Maryland. He has held numerous positions in student affairs, including Director of Housing; Associate Dean of Students; Coordinator of Multicultural Affairs; and Vice President for Student Affairs/Dean of Students. Larry currently serves as a Commissioner with the State of Oregon's Higher Education Coordinating Commission, on the Board of Trustees of Heidelberg University, and President of Jackson Street Youth Shelter (serving homeless and vulnerable youth).  He served a 4-year term as Editor of the NASPA Journal, and 6 years as a Commissioner with the Northwest Commission on Colleges and Universities. He has also served on more than 75 thesis or dissertation committees, having chaired more than 40.