Our Team
Marc Shook, J.D., Ph.D.
Affiliate Consultant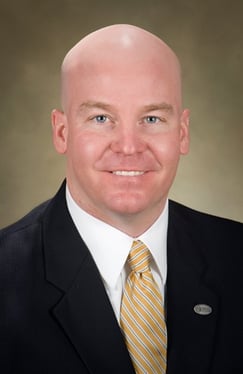 Dr. Shook brings twenty years of experience in student affairs and academic affairs administration to the Credo team. Dr. Shook's career has spanned both the small, liberal arts environment and state flagship institutions of higher education. He is presently the Dean of Students and Deputy Title IX Coordinator at the University of South Carolina where he oversees the Student Care and Outreach Team, Office of Student Conduct and Academic Integrity, the Student Disability Resource Center, and Substance Abuse Prevention and Education. He also guides student education, prevention, training, positive engagement and compliance efforts in these areas. Prior to joining UofSC in 2018, he served as the Vice President for Student Engagement and Dean of Students at LaGrange College, a Methodist-affiliated liberal arts institution in West Georgia. He has previously worked at Presbyterian College in South Carolina, the University of Virginia, the University of Alabama, and the University of Texas at Austin. A student affairs generalist at heart, Dr. Shook has expertise in policy/compliance initiatives, legal issues, crisis management, and leadership development. Dr. Shook earned his B.A. from Southern Methodist University, a J.D. from the University of Alabama School of Law, and a Ph.D. in higher education administration from the University of Virginia. He is a graduate of Harvard University's Institute for Management and Leadership in Education as well as Harvard University's Crisis Management in Higher Education program.