Our Team
Mathavi Strasburger, Ed.D.
Affiliate Consultant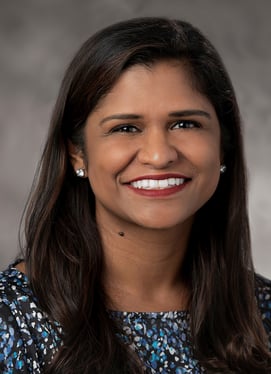 Mathavi is the Director of the Academic Advising Center at Duke University. As part of her role, she implements a new program for undergraduate students and integrates academic coaching and whole student support into the fabric of the Duke campus residential experience. Mathavi joined Duke University as an Academic Guide. Prior to returning to her alma mater, Mathavi was the Assistant Director in the Advising Programs Office at Harvard University, where she oversaw the sophomore academic advising experience and curated a portfolio of programming that focused on pre-major exploration.
Mathavi started her career in academic advising at Agnes Scott College, where she served as a professional academic adviser and oversaw a wide range of programs, including peer advising and dual degree advising in engineering and computer science. Before that, Mathavi worked at Duke University as Fellow in the Office of Undergraduate Education and program coordinator in New Student Programs. Mathavi earned her B.S.E. in Biomedical Engineering from Duke, an Ed.M. from the Harvard Graduate School of Education, and her Ed.D. at Vanderbilt University.