Our Team
Richard Gebauer, Ed.D.
Affiliate Consultant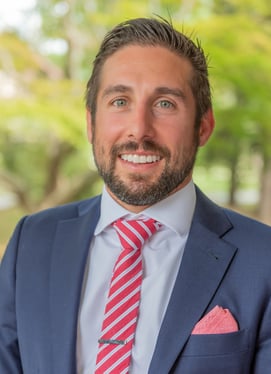 Dr. Richard "Richie" Gebauer is the Assistant Dean for Retention and Student Success at Cabrini University and serves as the Faculty Director of the IMPACT (Leadership) Living and Learning Community teaching writing, social justice, English and leadership studies coursework. As the founding director of the university's first-year experience and learning community program, retention and persistence is at the center of Richie's workover the past decade. He has developed and supervised areas that include orientation, learning communities, living-learning communities, and academic advising, each intentionally connected to the university's core curriculum and supported by faculty and peer leaders. Richie is a past president of the National Learning Community Association and has served as a member of the editorial review board for the Journal of the First-Year Experience and Students in Transition (FYESIT), Learning Communities Research and Practice (LCRP), and e-Source for College Transitions. His research focuses on the impact of learning communities on both student perceptions of their integrative learning practices and student performance as it pertains to integrating learning across learning contexts. His publications focus on research and practice pertaining to learning communities, first-year seminars, academic and professional advising, and academic recovery programs. Richie completed a B.A. in psychology from Franklin and Marshall College, a M.Ed. in Counseling Psychology with a concentration in College Student Personnel Administration from James Madison University, and an Ed.D. in Educational Leadership from Cabrini University.