Our Team
Shauna Harris, Ph.D.
Affiliate Consultant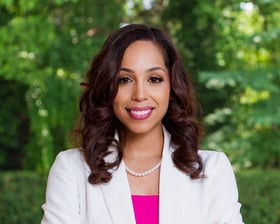 Dr. Shauna Harris brings to the position 15 years of experience in higher education and students affairs. She currently serves as the Assistant Dean for Student Affairs with the School of Education at the University of North Carolina at Chapel Hill. In this role, she oversees recruitment for undergraduate and graduate programs, student advising and registration, student engagement, student outreach and support, and tracking degree completion. Prior to this role, she worked in various functional areas including TRIO programs, housing and residence life, student leadership development, and graduate student recruitment and retention initiatives.

Dr. Harris has been highly involvement in NASPA where she has served in several association positions including serving on the NUFP Board, Chairing the 2016 NASPA Undergraduate Student Conference, Major Speakers Co-Chair for the 2017 Region III Summer Symposium, 2018 Region III Summer Symposium Co-Chair, 2019 DLI Co-Coordinator and NC State Board Professional Development Chair.

Dr. Harris attended Clemson University where she earned a B.A. in History, then the University of South Carolina where she received a M.Ed. in Higher Education and Student Affairs, and then University of Georgia where she completed her Ph.D. in Counseling and Student Personnel Services with an emphasis in College Student Affairs Administration.