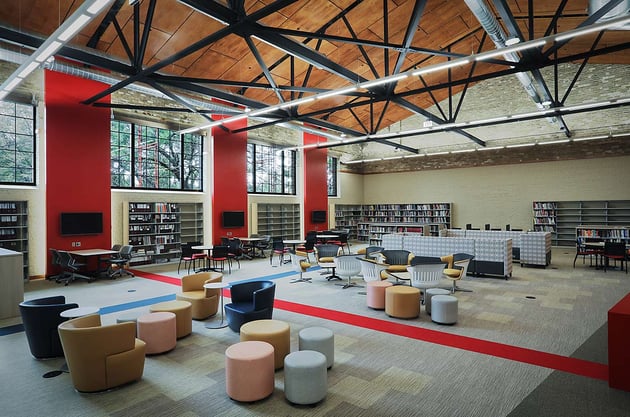 Dunwoody College of Technology, established in 1914 as a technical college, is an independent, not-for-profit institution in Minneapolis, MN, known for its architecture programs and applied science associate degrees.
The COmmitment
The Dunwoody leadership team committed to upgrading the institution's aging infrastructure and some of the facilities to breathe life into the campus and give students comfortable, inviting spaces to learn, collaborate, and feel at home.
The Approach
The campus community contributed thoughts and ideas toward a collaboratively-built facilities master plan, aligning the spaces and places on campus with Dunwoody's mission, vision, strategic plan, and academic plan so that the physical campus better told their story and provided shape to their values of learning, collaboration, innovation, and integration.
Architects, Planners, Designers, and Student-Success Strategists listened to campus constituents through a series of charrettes, dreaming and designing together the future inclusive, student-centered spaces that would be strategically integrated into their campus.
Recycle & Reuse Space
"The Old Gymnasium," was a rarely used architectural relic that happened to be conveniently located near the front door of one of the main buildings on campus. Credo Architects and Designers iterated upon the good bones of the greater building, adding a floor to the gymnasium and creating a 24/7 Learning Commons, focused on active learning in an environment meant to scaffold and support peer collaboration.
Our Designers and Architects kept going to maximize use of this enormous, able-to-be-renovated space. With some cross-campus synergy, the Admissions Team agreed to upgrade their offices and move to the newest, most conveniently located building on campus. The results? The entire campus guest experience got a one-stop-shop upgrade and the front-face of campus got a much needed "facelift."
Students and community members are now actively using the following upgraded spaces:
Active Learning Lab
Admissions Welcome Center & Suite
Building Lobby
Campus Fireplace Lounge
Counselor Offices
Hospitality Area
Learning Commons
Meet-&-Greet Rooms
Student Gallery
Study & Gathering Areas
A new Welcome Center and Admissions Offices are nestled between a Student Gallery and Fireplace Lounge. Students now collaborate, rest, read, and create momentum in this shared space. Upgrading the existing aging building infrastructure corresponded to more aesthetic changes, increasing the longevity of the facility, allowing for increased flow of traffic, and creating nurturing environments for students, guests, families, and communities of learners to gather.
When they arrived, one student said that these spaces have now become their "safe zone."
Hearing this feedback, our team knew we knew we had accomplished the main goals of the project: to not just welcome guests and students, but to to create and foster environments where individuals and communities of learners could gather naturally, comfortably, and collaboratively.
---
Before Renovation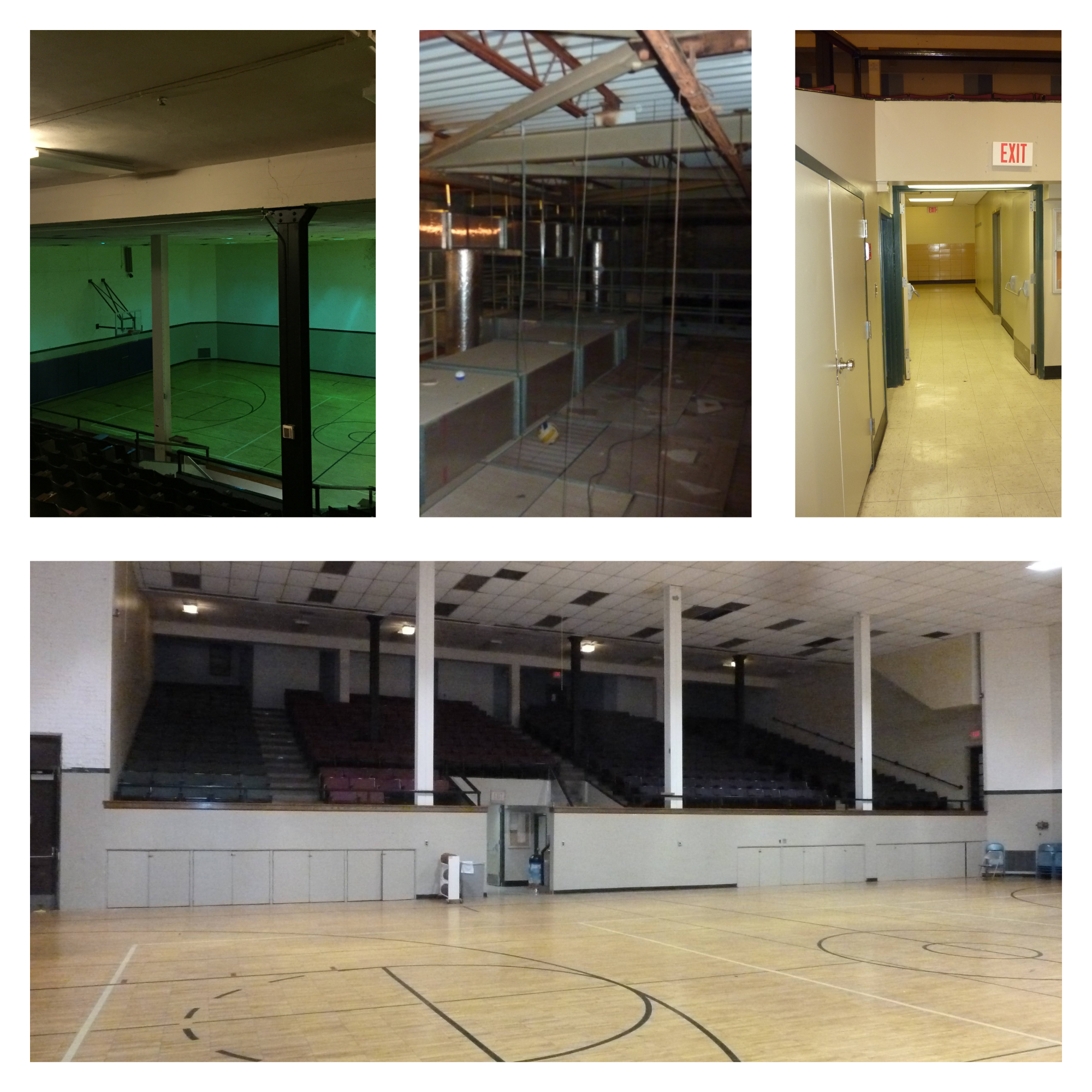 After Renovation
Here are the upgraded, updated admissions, learning, and collaboration spaces at Dunwoody: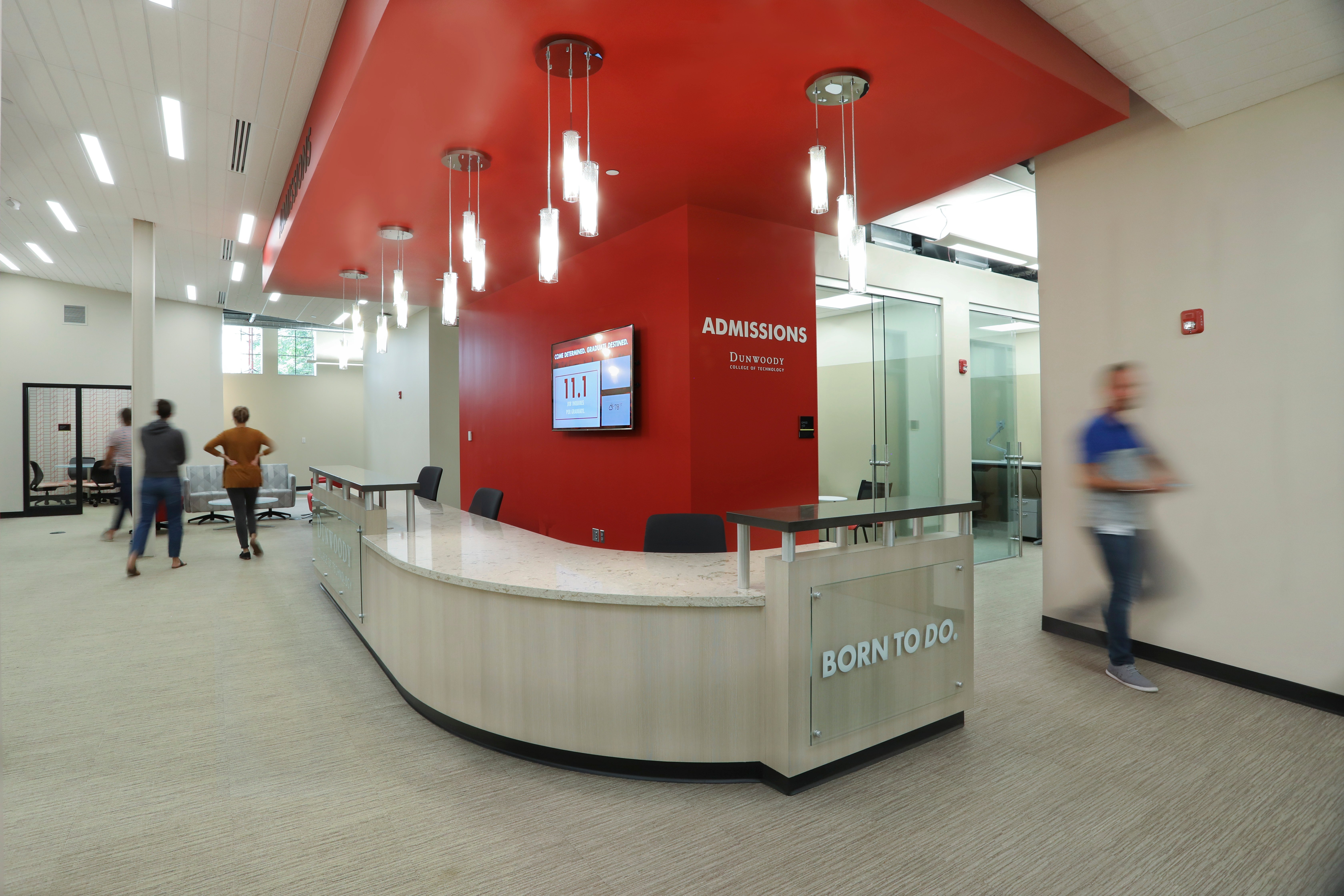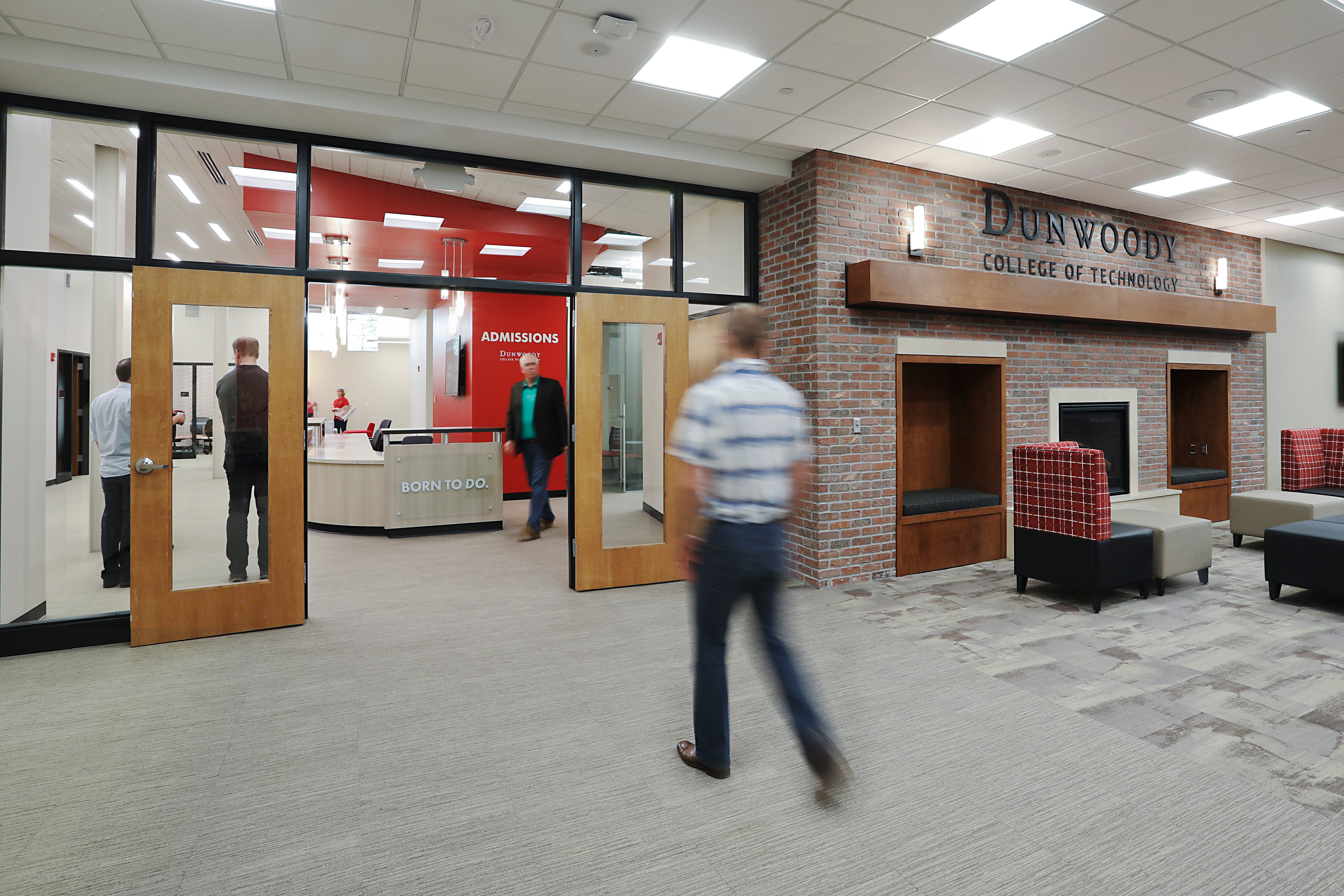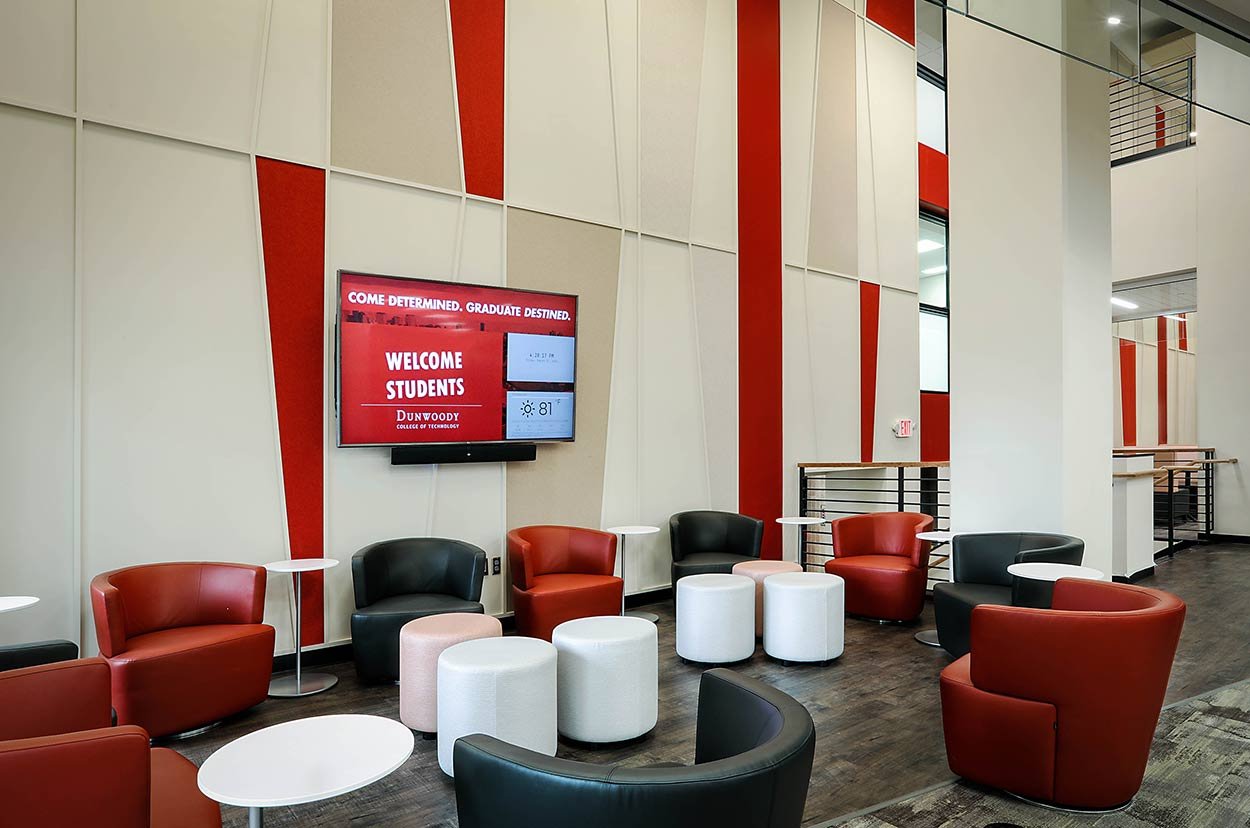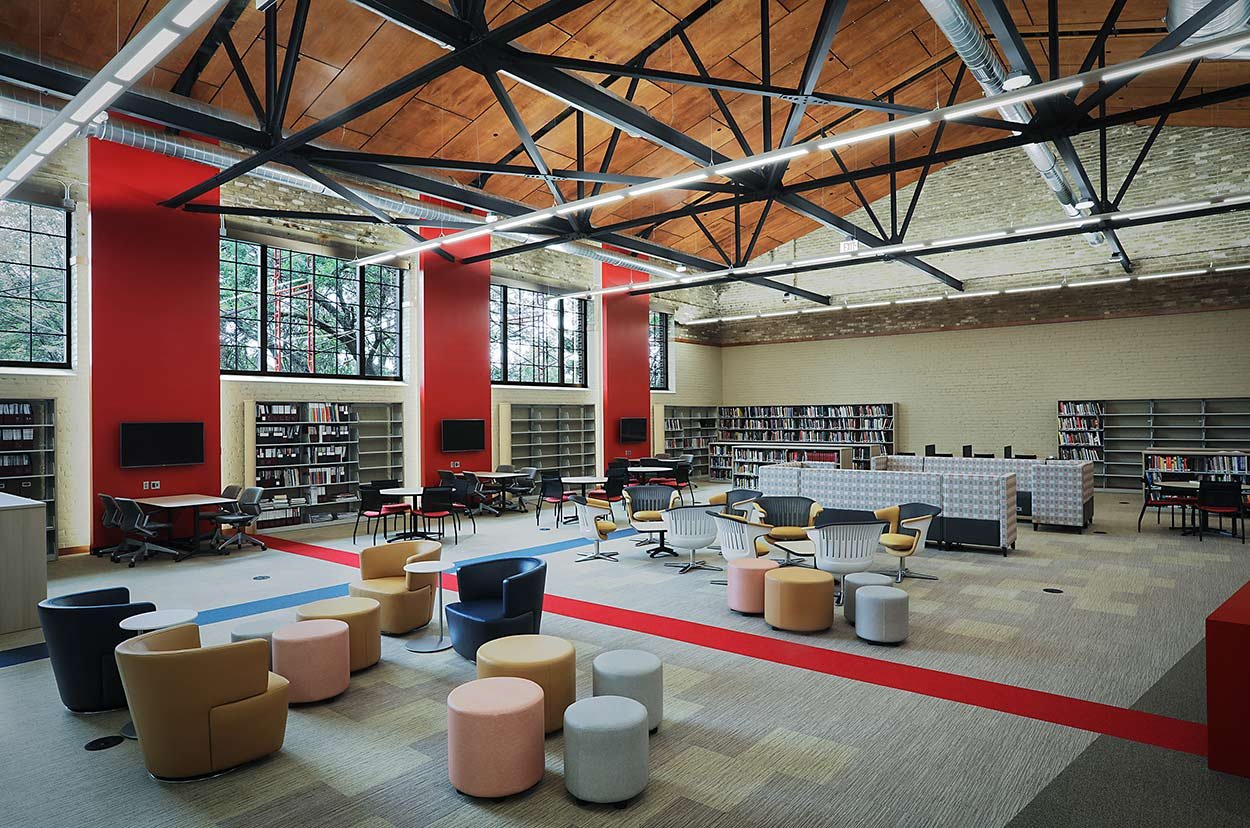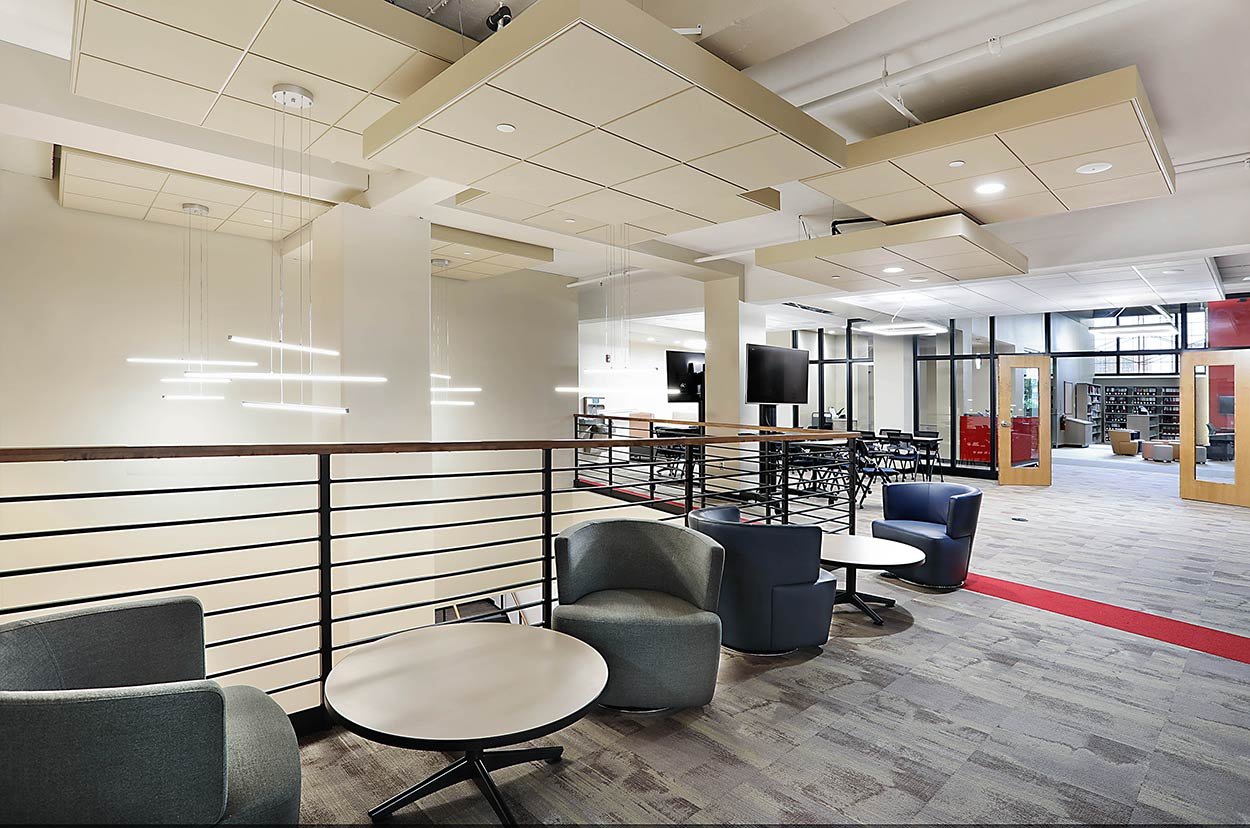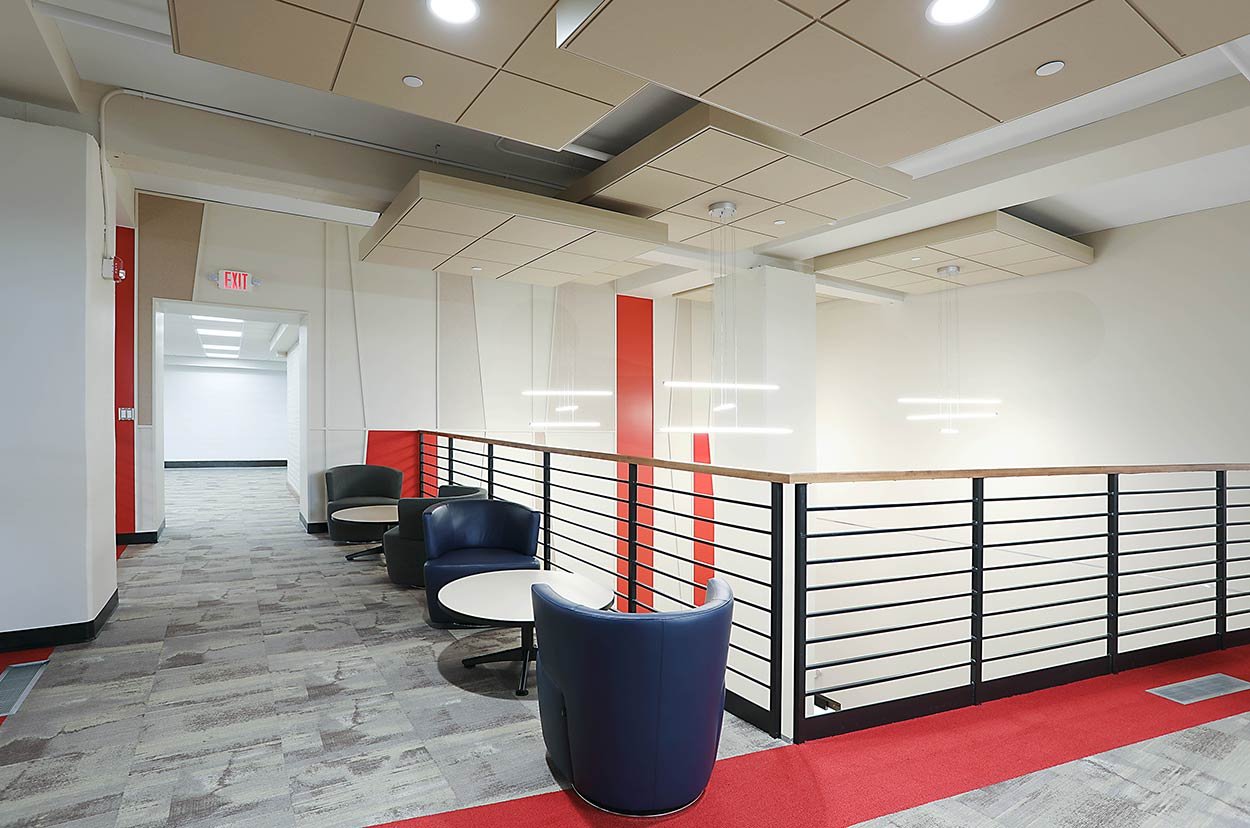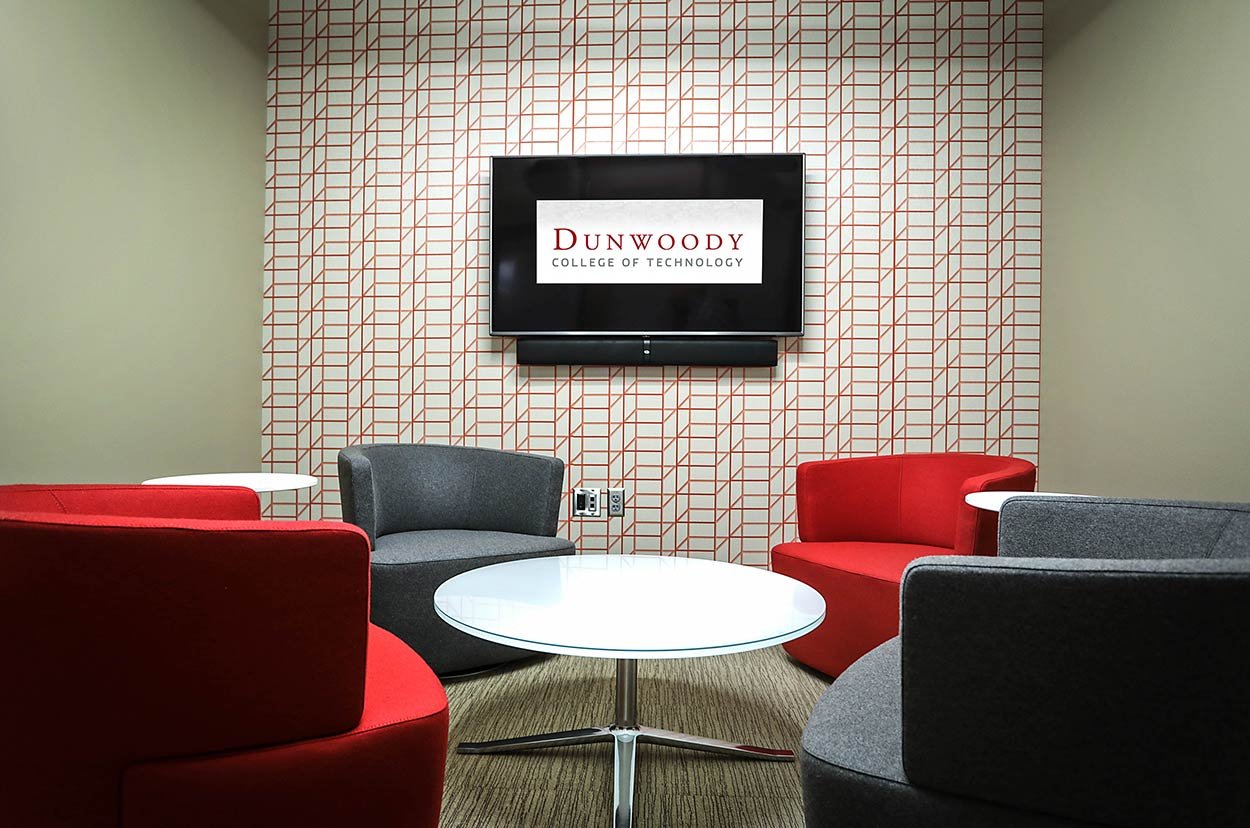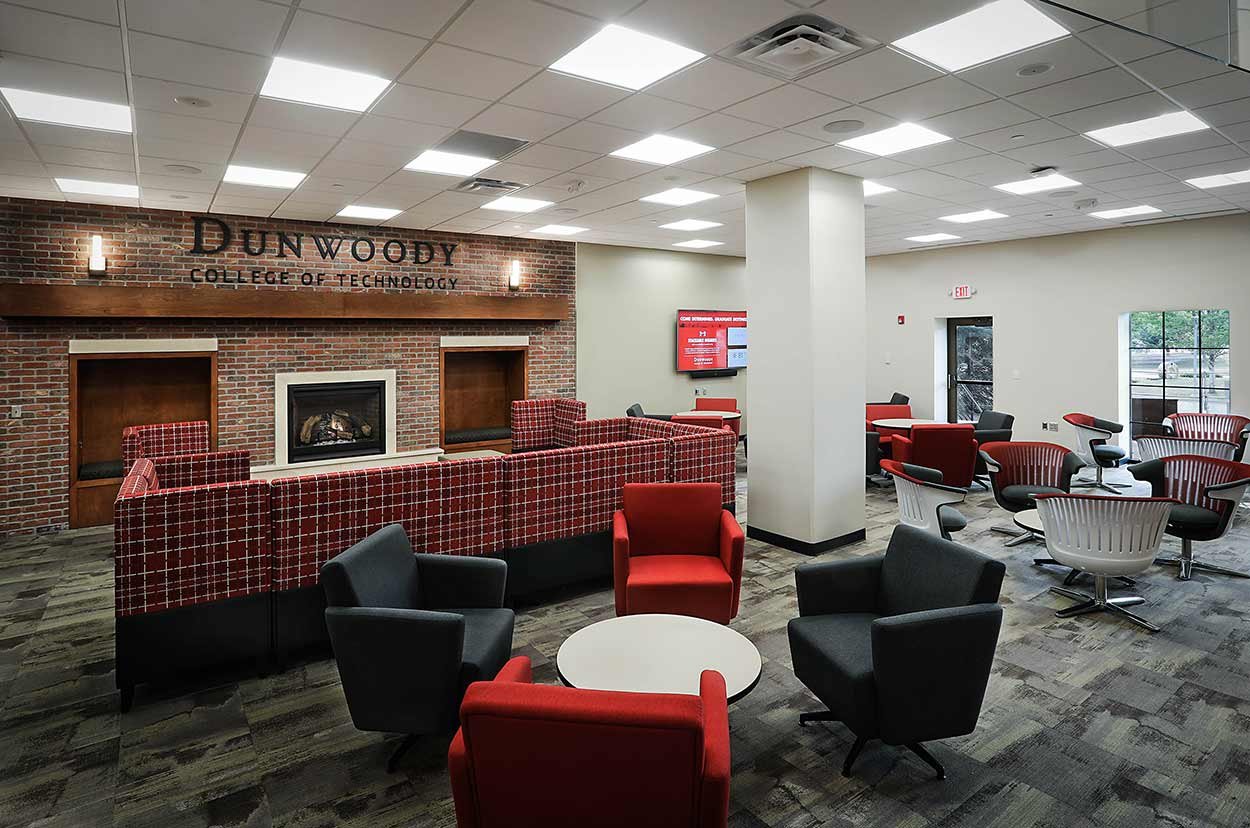 "'Not only does a space like this bring interest, but it shows what it's really like today,' Dunwoody President Rich Wagner said.

"The [new] space is colorful and airy, with collaborative work areas and communal lounges. The classrooms themselves also got a facelift: There are technical spaces with 3D printers, welding labs and robotic tools as well as communal design labs with open seating and collaborative desk space.

"Students were also able to lend a hand in the design, collaborating with Golden Valley-based Mortenson Construction, the project's general contractor, and Credo Design Architects LLC, the design firm" (source).
Credo Design Architects were honored to be chosen for this long-awaited, multi-phase project, and we are so excited to see Dunwoody students enjoying the renovations and additions! Thank you to Dunwoody for sharing this amazing video featuring their students in the new space.
---
Residential environments are among your most powerful vehicle for influencing student success on your higher education campus. Professor and author Rishi Sriram, Ph.D., of Baylor University brings his case for intentionality around the residential experience, concluding residential environments matter because of the opportunities they provide to positively influence not only with whom students interact, but also where they interact.
Access your complimentary copy of "Conditions That Promote the Thriving Student: How does the residential experience influence student success?" by clicking the button below.