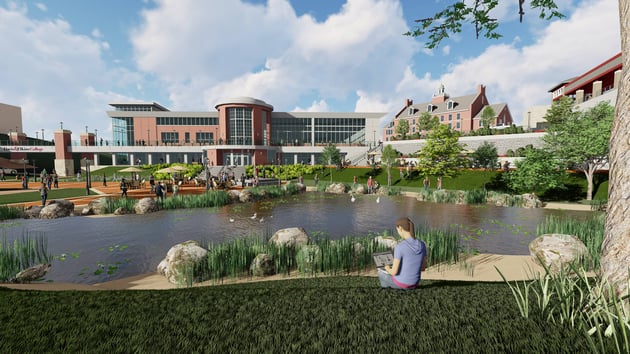 Connection & History In the Highlands | planning our story together
Davis & Elkins College is the liberal arts college of the Allegheny Highlands. The beauty of that location is accentuated by extraordinary long views and historic buildings. That location also creates challenges in connectivity and cohesiveness across a campus with significant changes in elevation.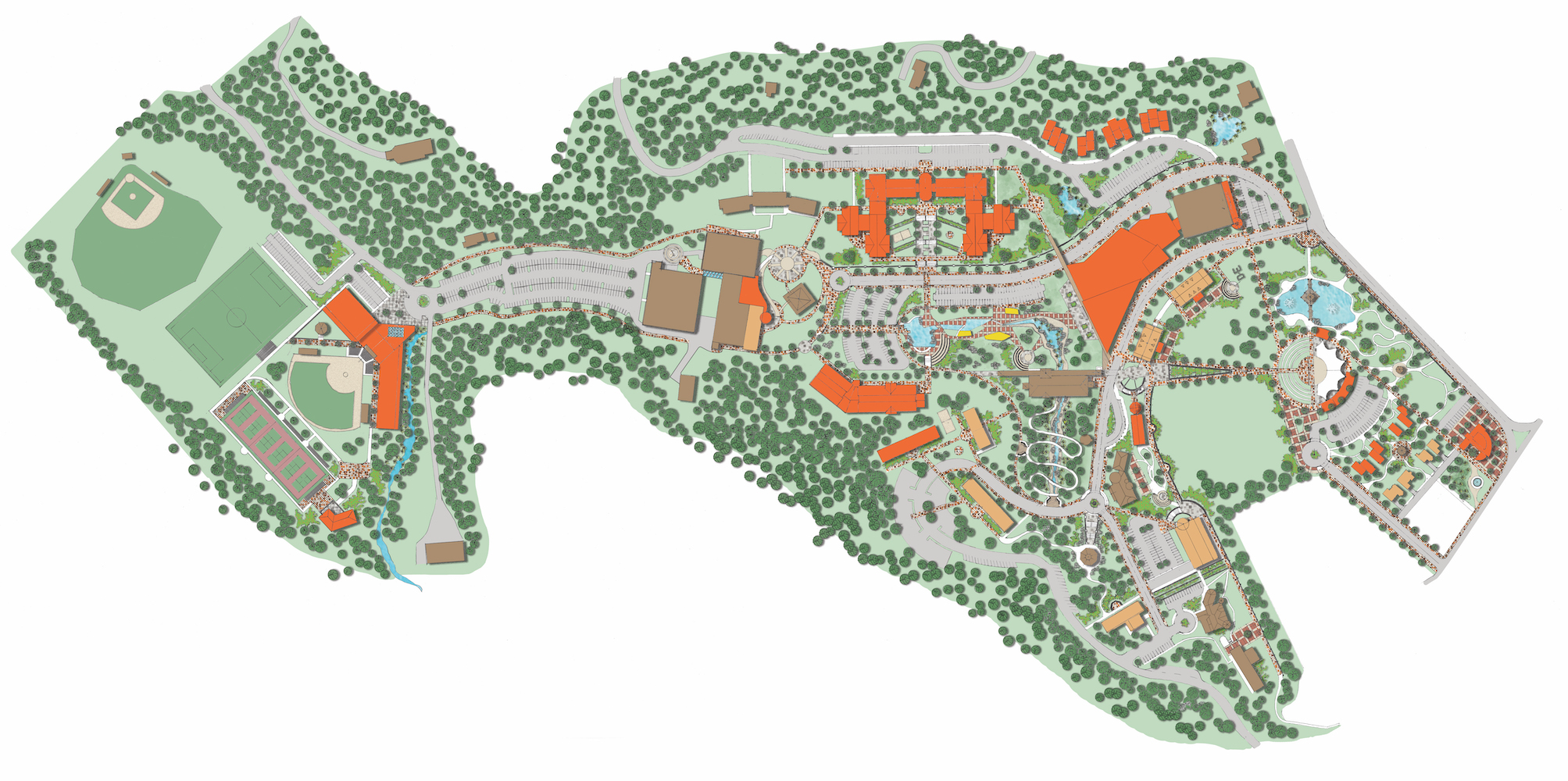 A primary goal of the campus master plan is place identity through creating better views across campus and better pedestrian circulation. The centerpiece of the plan is a new science building, allowing for not only more contemporary instruction but for better site lines, connections, and usable outdoor space between the historic core and the arts and athletics zone to the south. Anchoring the connection between campus zones is a new student center, construction of which will allow creation of a business school in existing dining space.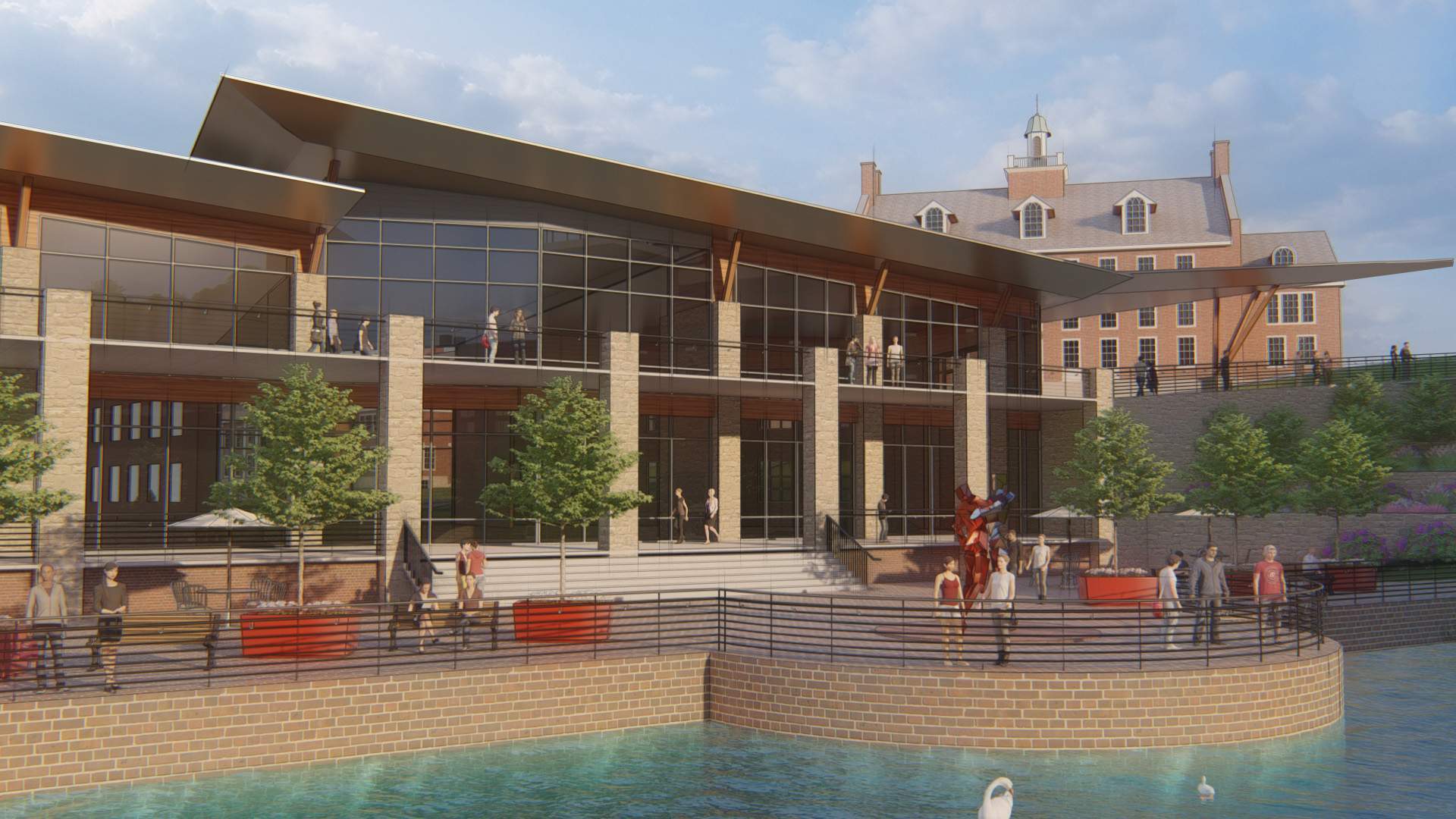 D&E also desires to be thought of in the community as more than "the college on the hill." The main entrance to the College would be used as a welcome center and gathering place for guests of the College and the city of Elkins.
These designs were completed with Mills Group out of Morgantown, WV.
---
Download a complimentary guide to Campus Master Planning to find out how your campus spaces can reinforce student belonging & success.
Or please contact us at your convenience to begin a conversation.