Events
The Credo Women In Leadership Initiative
CWLI 2023 Details Coming Soon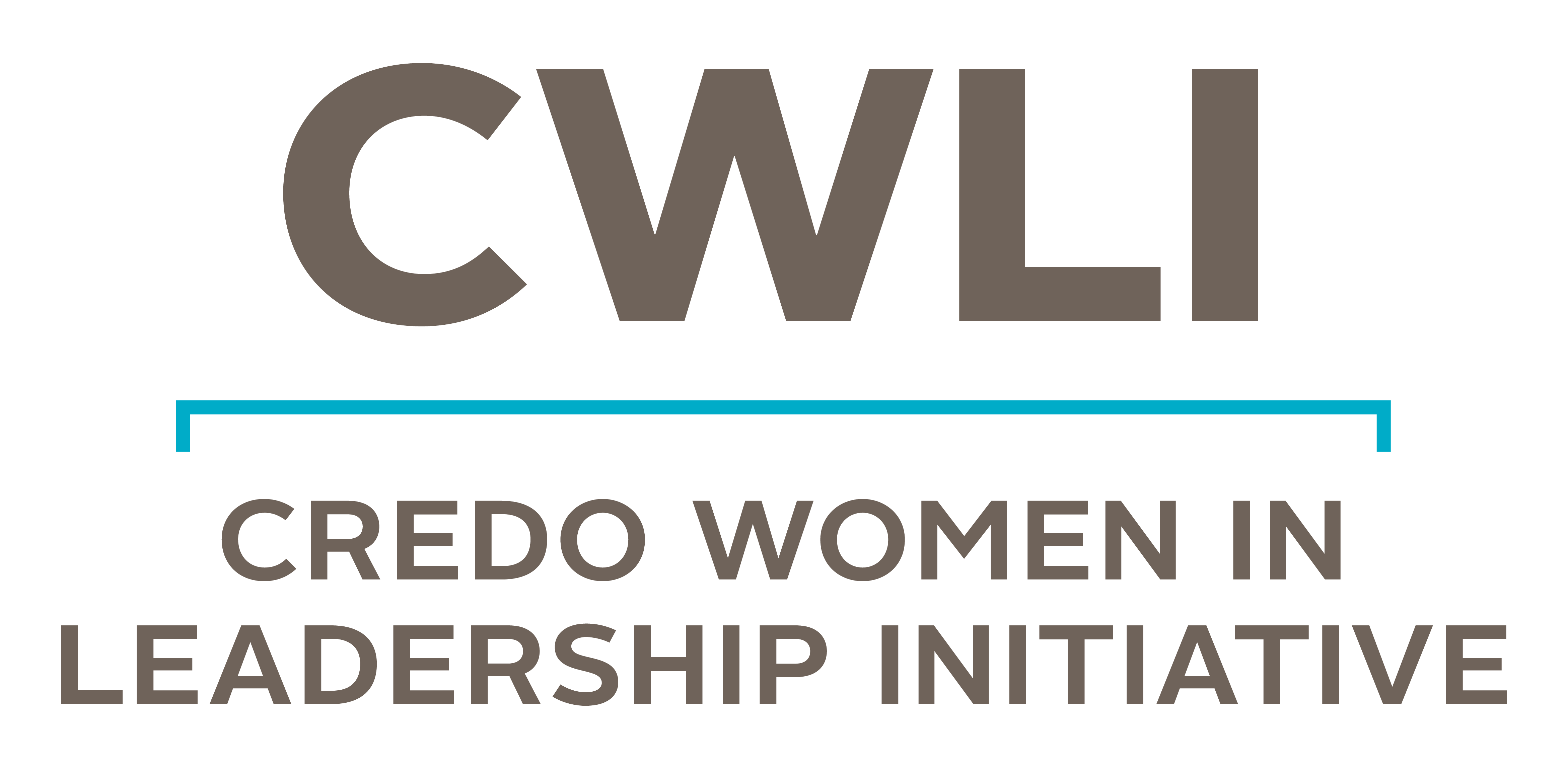 Join us for our 2023 Event
---
From the 2022 Event:
We are so excited to see you for the eighth annual Credo Women in Leadership Institute, held for the first time in Dallas, TX. Immediately following the CIC Chief Academic Officers Institute on Tuesday, November 8, we will begin our Inaugural Women Cabinet Leaders Institute, with sessions running through the following day and concluding with a Wednesday, November 9 Keynote Dinner with speaker Ruth Davis, the Director of Call for Code.
Attendees of the Women Presidents Institute will join Cabinet Leaders for that Wednesday Dinner, and continue with their own sessions through midday Friday.

With a mix of panel discussions, attendee-presented sessions, time with industry experts, and space for leader-to-leader conversation and reflection, these institutes focus on building a community of women leaders and equipping all participants to lead more courageously, more vulnerably, and more effectively as we all work to serve students and fulfill higher education's promise of individual transformation. Join us to explore your own leadership through the evolution and transformation of our industry.
Session 1: Cabinet Leaders Institute
Who: College & University Women Cabinet Leaders
What: Women in Leadership Cabinet Leaders In-Person Event
When: Tuesday, November 8th, 2022 5:30 p.m. CT - Wednesday, November 9th, 9:00 pm CT
Where: The Pittman Hotel, 2551 Elm Street, Dallas TX 75226
Cost: $275 registration fee includes all sessions; dinner on 8th; and breakfast, lunch & dinner on the 9th
Session 2: Presidents Institute
Who: College & University Women Presidents
What: Women in Leadership Presidents In-Person Event
When: Wednesday, November 9th, 5:30 p.m. CT - Friday, November11, 1:00 pm CT
Where: The Pittman Hotel, 2551 Elm Street, Dallas TX 75226
Cost: $375 registration fee includes all sessions; dinner on 9th; breakfast, lunch, & dinner on the 10th; and breakfast & lunch on the 11th
KeyNote Speaker: Ruth Davis
Ruth Davis has always personified acceleration professionally and personally. After skipping multiple grades, at age 14, Ruth decided she was ready for college. When her principal told her she was too young, she found a way. The following year, at age 15, she began her freshman year at Temple University. True to her "get it done" nature, Ruth completed the four-year program in three years, including a 6-month co-op at an IBM datacenter. She graduated with a B. S. Degree in Electrical Engineering at age 18. Ruth joined IBM upon graduation as a systems engineer, then moved into sales.
After three decades of progressive experience and recognition for success in technology consulting, business development, marketing program management, talent development and sales leadership positions, Ruth's current role as the IBM Director of Call for Code is fitting. She has delivered on the objectives to accelerate the growth of the Call for Code ecosystem and developer community.

Outside of her day job, Ruth strives to transform lives in underserved communities and ensure equity. As Vice-chair of the Inspiredu non-profit board, she focuses on bridging the digital divide through technology and education. A DEI advocate, Ruth champions work in this space including leadership positions on IBM's Women's Executive Council and Black Executive Council.
Call for Proposals:
Proposals due by August 1, 2022
Most sessions at the CWLI are led by attendees, with a balance of presentation and discussion time. This is an intimate gathering ripe with conversation and mutual learning. We welcome your input into these important topics, and always welcome new voices! Please submit your session ideas in general alignment with the above theme. A full event schedule will be sent out in the weeks prior to the conferences.
Session Information:
Each session runs for approximately 90 minutes.
We expect roughly 45 minutes for the topic presentation and 30 minutes for conversation and discussion.
No formal PowerPoints are necessary, though some do utilize them.
Our preference is for 2 – 3 speakers in each session. If you know co-presenters with whom you'd like to work, please include them in your submission! If not, please still submit your idea, and we may be able to match you with another attendee.
With any questions or to submit a proposal, please send the following information to Emma Jones, Executive Vice President / Owner, at ejones@credohighered.com:
Your name and institution.
Co-presenter name(s) and institution(s).
A brief paragraph description of your topic, and what you expect participants to gain from the presentation and discussion.
The Pittman Hotel, Dallas, Texas
Join us for laid-back boutique luxury in Dallas' Deep Ellum neighborhood. In a city that doesn't forget its roots, The Kimpton Hotel Pittman is stepping into the future with one foot in the past. The hotel building, designed by African-American architect William Sidney Pittman in 1916, blends a brick-clad exterior with modern LEED-certified interiors. The walls also talk: communal spaces are dotted with artwork reflecting the neighborhood's creative history. In the guest rooms, a minimalist palette and soft lighting mixes with geometric prints and bold pops of color. Downstairs, the all-day eatery serves seasonal plates and elevated cocktails. Mingle on the outdoor deck for some live music, sipping locally-loved Topo Chico sparking water and craft beers around the communal fire pit. We're tipping our hat to that big-hearted Texas hospitality--all smiles, no fuss.
Book Your Room