Our Team
Joanne Soliday
Co-Founder / Senior Affiliate / Author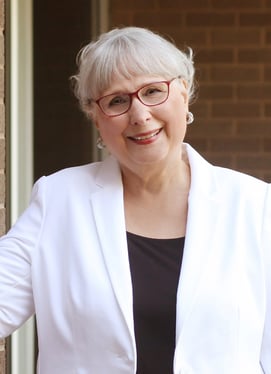 Joanne Soliday is a higher education author, speaker, presidential advisor, and catalyst for change. With over 30 years' experience on college and university campuses, Joanne transforms each environment she touches through her strategic vision and ability to speak truth. Following over twenty years in leadership positions at Elon University and West Virginia Wesleyan College, Joanne founded Credo, a higher education consulting firm dedicated to empowering small, independent colleges and universities to thrive. In her work at Credo, Joanne has partnered with over 250 private colleges and universities. This strategic work led to her to co-author two books for leaders in higher education. Her most recent book, "PIVOT: A Vision for the New University," explicates a picture of possibility for the future of independent colleges and universities; it is the critical reimagining of how that education is shaped, providing a vision for the new university. Joanne's first book, "Surviving to Thriving: A Planning Framework for Leaders of Private Colleges and Universities," is a guide for independent college and university leaders, unpacking the nine critical elements of the Thriving Framework® through which institutional health can be both understood and improved.
Though she is officially retired, Joanne continues to do strategic planning with churches and nonprofit organizations in her local community, presents and does keynote speeches at higher education conferences, and engages as a strategic advisor to college and university presidents. Additionally, Joanne is an ordained minister, serving as an elder at St. Mark's Church in Burlington, NC.
Joanne earned her bachelor's in education from West Virginia Wesleyan University, got her M.Ed. from the University of North Carolina at Chapel Hill, and studied divinity at Duke University. In 2016, Joanne was awarded an Honorary Doctorate of Humane Letters by her alma mater.