Our Team
Tim Gilrain
Associate Vice President for Accounts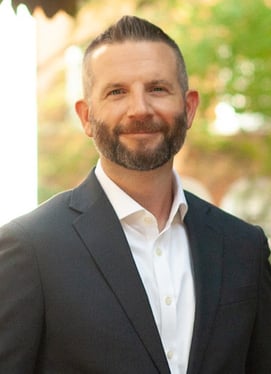 As Credo's Associate Vice President of Accounts, Tim oversees the firm's business development and account management efforts. He engages clients in partnership conversations designed to create the best strategy solution for their needs. Tim brings more than two decades of higher education leadership expertise to each collaboration, especially his strengths in academic partnerships, long-term strategic planning, and operations. His culture-focused leadership style, learning mindset, and entrepreneurial approach help our clients reach their goals faster and more effectively than they ever thought possible.
Inspiring Institutions to Dream Big
Tim is both supportive and driven, motivated by problem-solving and finding solutions together as a team. A life-long sports fan, Tim combines his decades of higher education leadership experience with a strong ethos of sportsmanship. Tim is a coach at heart, inspiring collaborative relationship-building, guiding clients and partners towards strategic decision making, and cheering on individuals and organizations as they define possibilities and truly live out their missions of supporting students.
I'm a curious individual, love solving problems, and making sure our clients have the space to be the decision-makers. I don't tell clients what to do, but instead, we think together about what could be.
A Team Player, Coach & Fan
Like any good coach, player, or fan, Tim draws energy from helping others discover a personal sense of responsibility while working toward common goals. He's proud that Credo's work advances not only individual institutions but also the greater higher education industry—and, by extension, the generations of students those colleges and universities will serve.
More About Tim
Education & Certifications

M.M., University of Phoenix

B.S., Business/Marketing, Millersville University

Chief Operating Officer, MFR Consultants Inc.

Assistant Dean, Goodwin College of Professional Studies, Drexel University

Vice President/National Director-Workforce Solutions, Campus Director, and Director-Corporate Education, Apollo Education Group

Account Manager, Productivity Point International

Relator

Maximizer

Responsibility

Arranger

Self-Assurance
External Relations Team
Tim is part of the External Relations Team, leading Client Accounts & Sales. He is proud to work with this team of talented individuals.