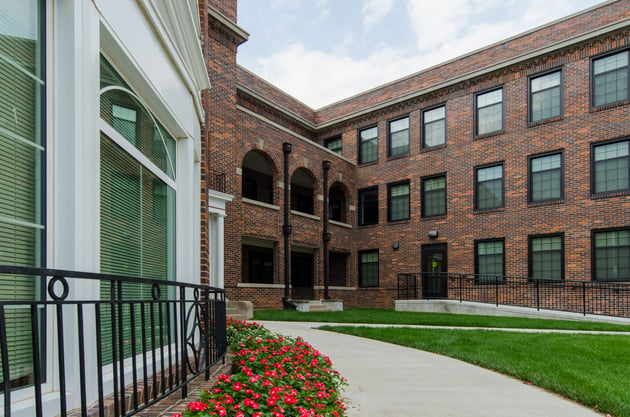 Brief project description
Dimmitt Hall is the largest residence hall on campus and houses Morningside College's first-year students.
Credo partnered with Morningside to develop a new first-year residential experience and transform the oldest facility on campus into a desirable place where students would be excited to live.
This project was designed and completed under Credo's 90-day renovation process whereby the project was substantially completed over the course of one summer.
The project included complete replacement of all mechanical and electrical systems; new finishes, doors and hardware; adding fire protection and an elevator; and complete asbestos abatement. Exterior upgrades included window replacement, tuckpointing, roofing, landscaping, and lighting.
New community and study spaces were created on every floor including community kitchens and laundry rooms. The primary study lounge was restored to reclaim its original character and the large social lounge on the ground floor was completely redeveloped to include a kitchen, gaming area, and fitness room. Now Dimmitt Hall is a modern, comfortable, useful, and welcoming destination for everyone on campus.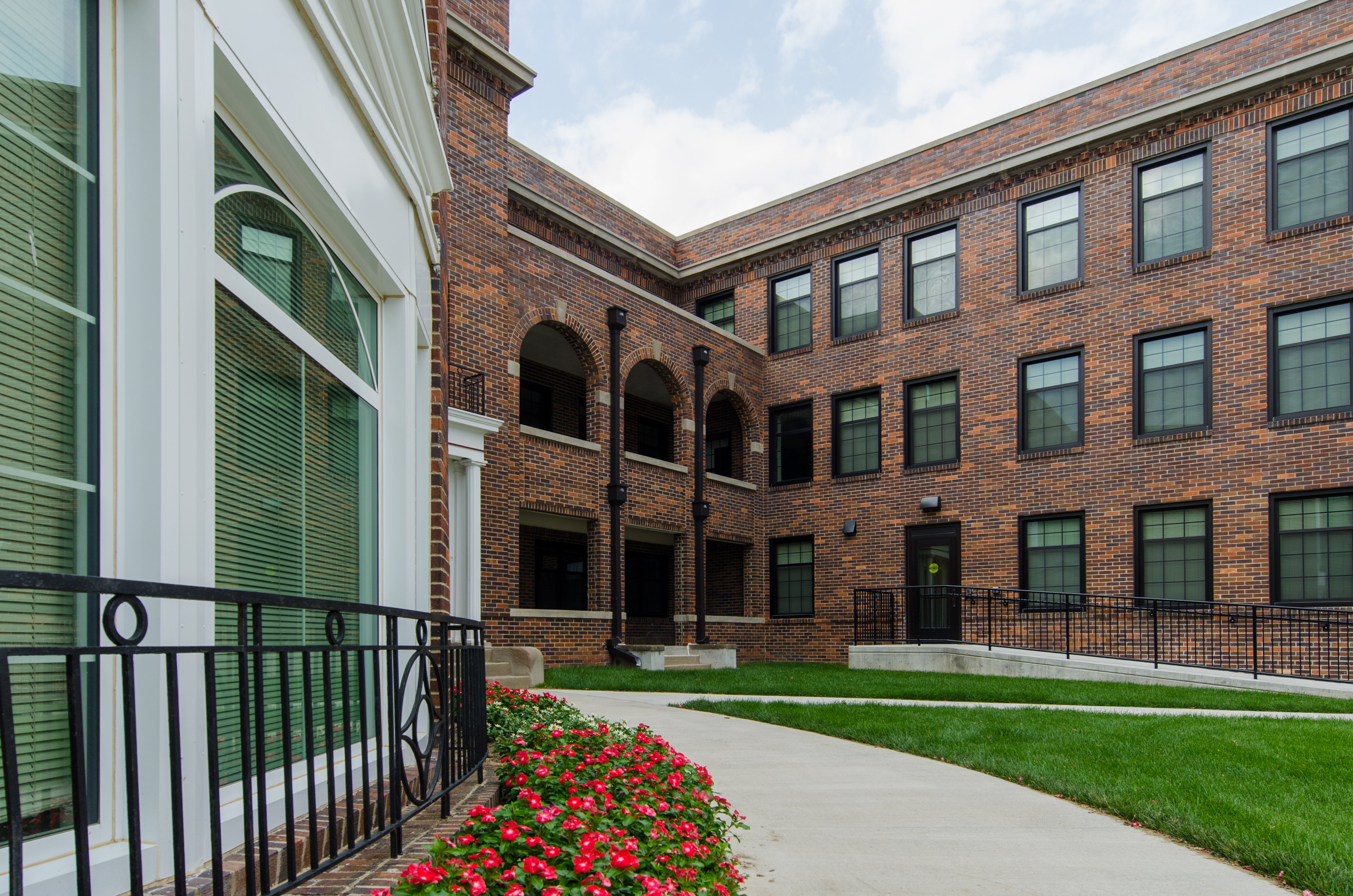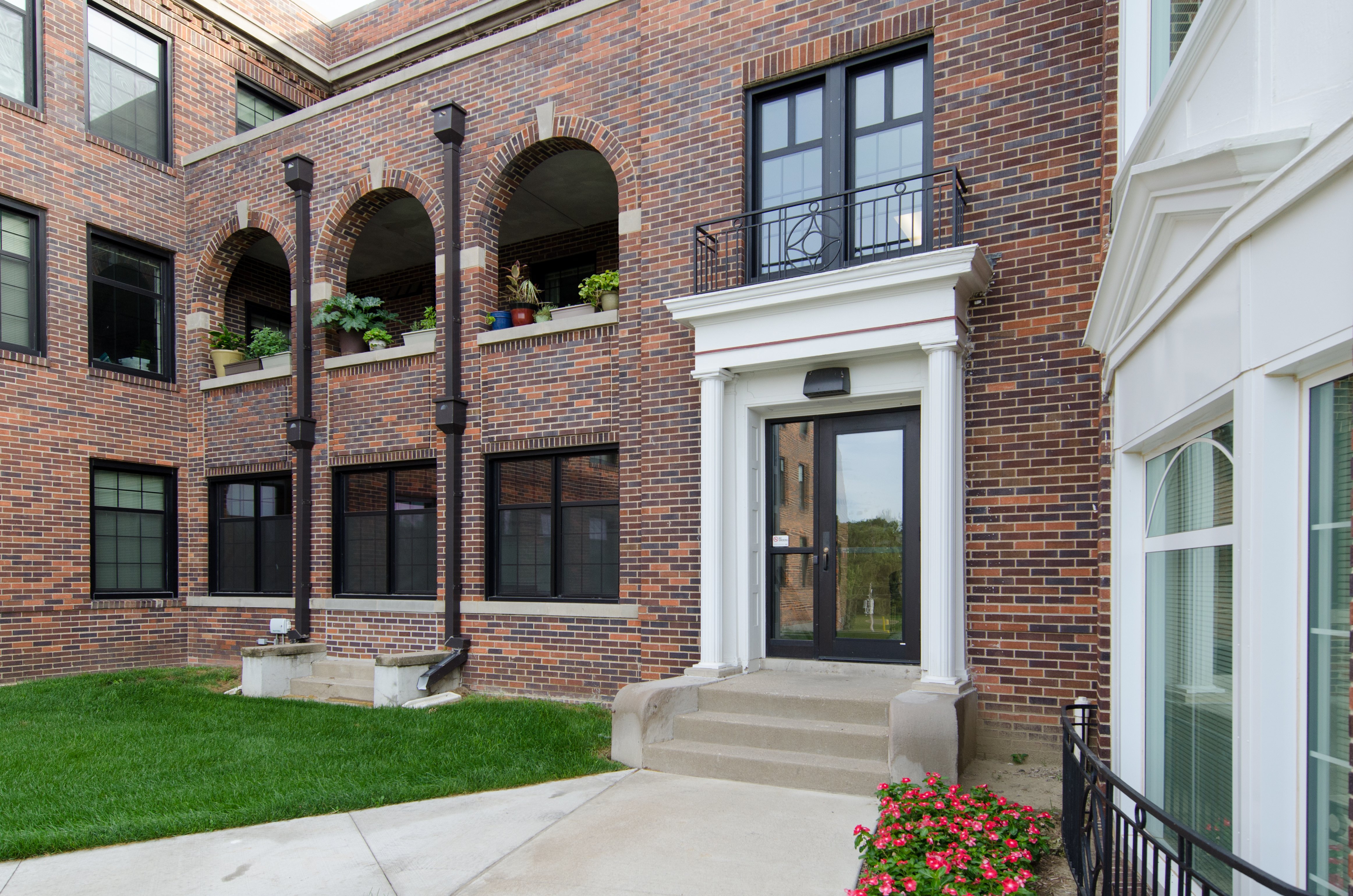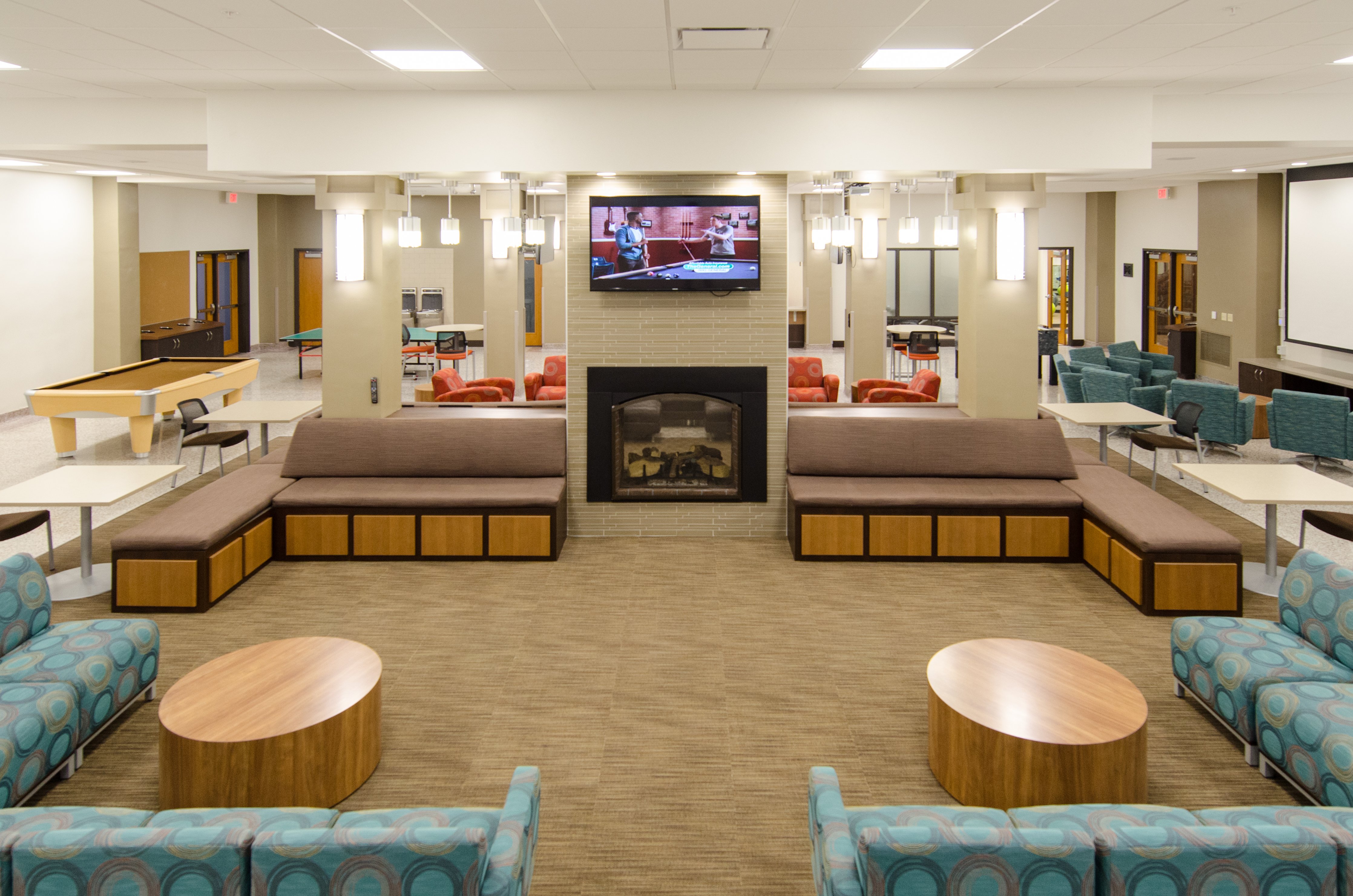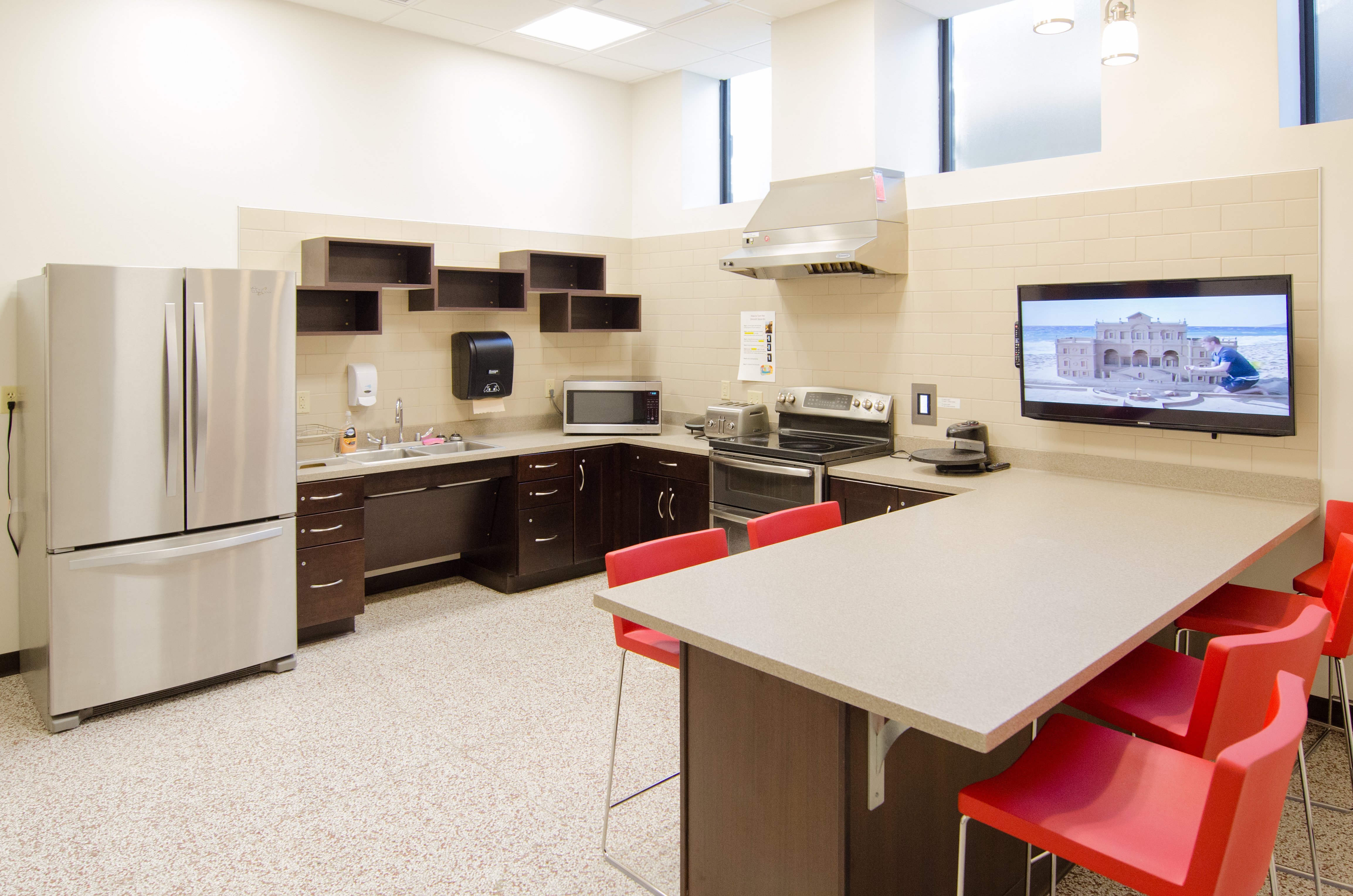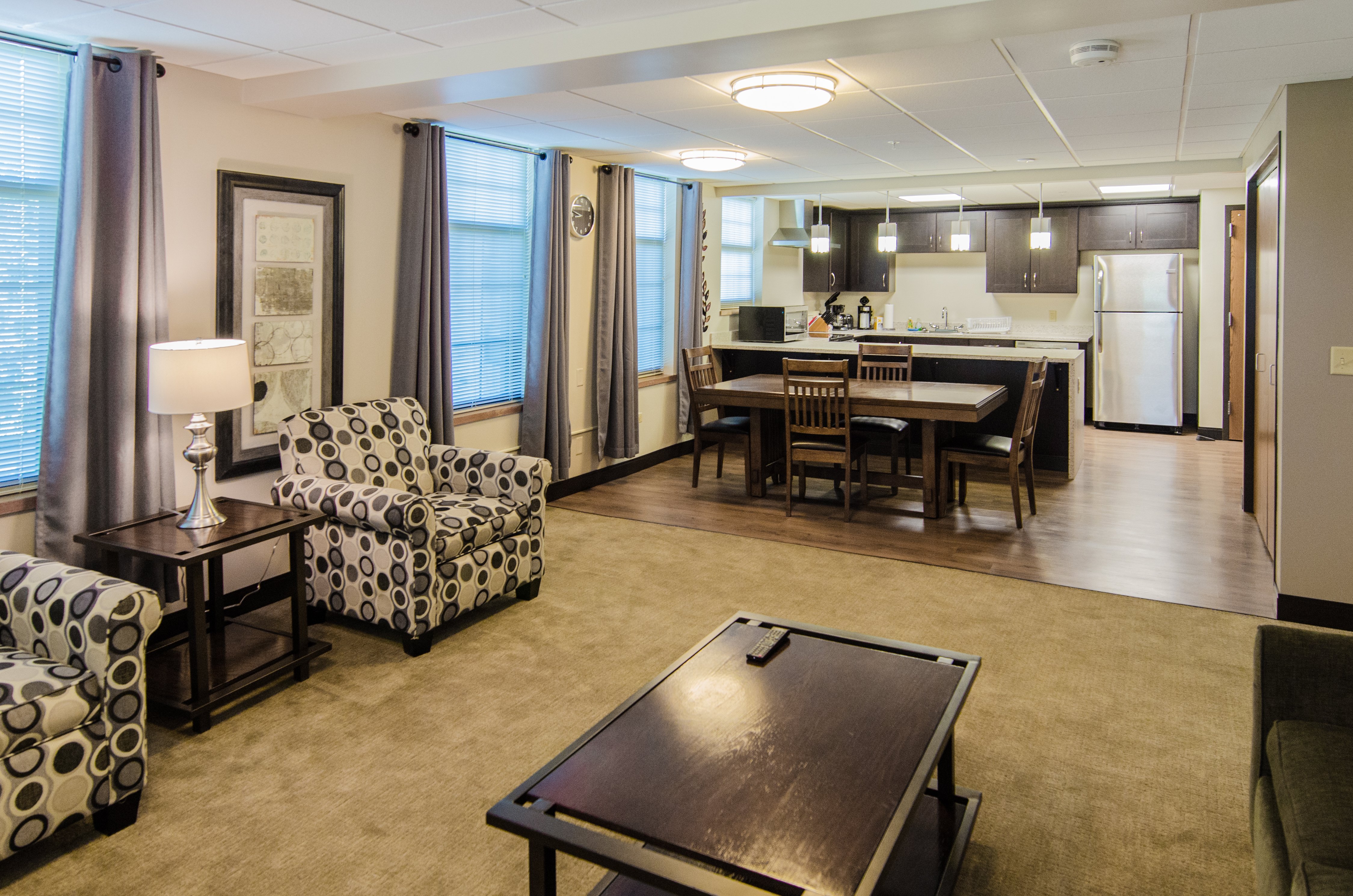 ---
Residential environments are one of the most powerful vehicles for student success on higher education campuses. Our recent research brief details how to build intentionality around residential environments to positively influence how and where students interact on your campus.
Download the research brief to find out more about how the residential experience is one of your greatest assets in creating conditions for student success and retention.