The Opportunity
Campus Master Planning
Step One: A Strategy Day
Like many young developing institutions, Beacon College has a good sense of its mission, as well as dedicated and experienced faculty and staff who carried it forward in its first quarter century. Founded in 1989, Beacon College was the first and remains one of the few institutions exclusively devoted to the academic and career success of students with learning disabilities, ADHD, and other learning differences. Located in Leesburg, Florida, Beacon College offers Bachelor's and Associate's degrees in Business Management, Computer Information Systems, Human Services, Interdisciplinary Studies, Psychology, and Studio Arts.
President George Hagerty, proud of the College's success, noted that the campus community had work to do to enhance the students' sense of place and purpose. The College could exceed enrollment growth goals, as well as address the space-and-place needs around the campus by maximizing space and incorporating the living-and-learning community model on the campus. President Hagerty knew it was time to address growth head on, and create a sustainable Campus Master Plan (CMP), focused on the student experience.

"The business of higher education has changed dramatically in the past 30 years. It's become far more competitive, it's become far more price conscious, far more diverse, far more technology-driven. All of these challenges can seem insurmountable as we try to create an institution that's going to thrive for the future. My recommendation is that you do find a source of expertise, a source of honest appraisal that you can rely upon, and I found that in Credo." - George Hagerty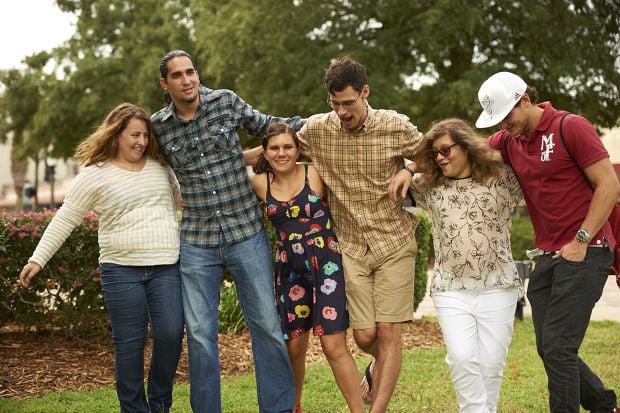 "What we had not done was put together a sense of place and purpose … a coherent look at what we are trying to do with our programs, and what spaces we should have to really accomplish the promise of our mission, and allow us to set a vision for the institution far larger than when it was first founded." -George Hagerty, President, Beacon College
To get started on the path to success, President Hagerty first visited Credo for a no-fee day of consulting. "The Strategy Day was extremely important because it allowed me to see first-hand what type of resources were available through Credo. It also allowed me to establish a level of trust with Credo staff, and I could say what was on my mind as far as direction of the institution, what my major concerns were, and what my ambitions are for the institution," he said, reflecting upon the value of his day at Credo.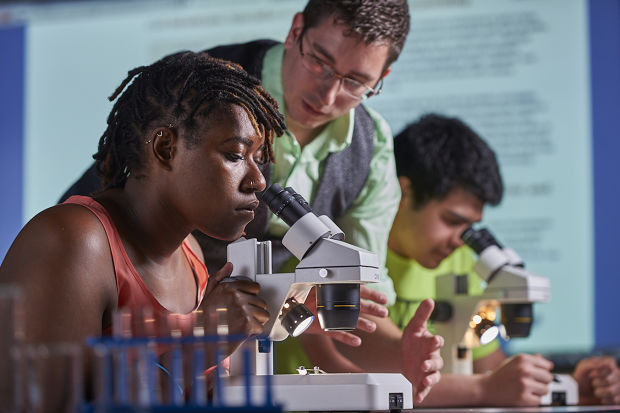 It can be challenging for leaders to find trusted confidants and colleagues to review complex issues they face on campus. Since Credo has partnered with more than 300 independent higher educational institutions, we are able to be both comprehensive and specialized—focused on big picture, strategic success, but also able to meet institutions where they are, and move them forward from good to great.
"What I really valued in the Credo model was that there was a team with significant expertise across a broad range of areas – whether it's student success, whether it's facilities, even financing. This is a safety zone where the expertise resides, and you can think broadly and freely, and get some very good feedback." - George Hagerty
Step Two: Campus Master Planning
Following the Strategy Day, President Hagerty, partnering with Credo, implemented a plan to grow the College by focusing on the students—their experience on campus, the places in which they they live and learn, and how these experiences affect best-fit and retention. Together, Beacon College and Credo experts focused on understanding and communicating the notably remarkable outcomes of Beacons students: its strong 4-year graduation rate, retention rate, and employment/continue onto graduate school rate. With the vision of continuous improvement, Beacon College began to undergo transformation by implementing their own dynamic Campus Master Plan through the lens of the student experience. By understanding students' unique needs and goals, Credo was able to customize a CMP for Beacon that would best serve the College and its campus for today and into the future.
"It's most important that whatever we adopt, or whatever we adapt, makes sense as we pursue our mission, makes sense as we try to get the most out of our students, makes sense as we try to motivate our faculty and staff to pursue a vision" - George Hagerty
Through intentionality in creating spaces and places that reinforce and animate their mission, Beacon has already seen growth and improved outcomes as a result of their Campus Master Plan. By putting students at the heart of our work, Credo is able to tailor strategies and plans to empower your campus to meet your own enrollment, retention, and campus growth goals.
Check out the video at the top of the page to find out more about how Beacon College found success through this exciting project.
Find out about how a Campus Master Plan could benefit your campus.
*Please note that not all images shown from Beacon College were designed by Credo, LLC. We are proud to have optimized spaces and places for the campus, but do not claim credit for the design and construction of each building.