Our Team
Maggie Conklin, Ed.D.
Director of Extraordinary Talent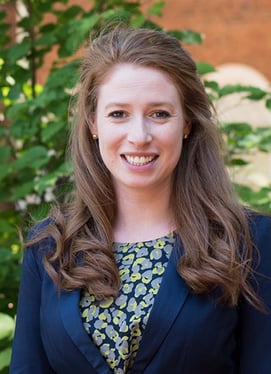 As the Director of Extraordinary Talent, Maggie has the privilege of building strategies related to guiding and supporting the life cycle of Credo employees, including hiring, interviewing, onboarding, team engagement, and learning and development opportunities. Throughout, Maggie strives to nurture effective partnerships across the organization to improve structures, policies, approaches, and interactions that result in a culture of team fulfillment. Maggie leans into best- and next- practices in human resources, talent acquisition, and team engagement strategies to position Credo as an innovative, inclusive, desirable workplace for current and future talent. As a leader who values people-focused approaches and data to support the lived experience of Credo's employees, Maggie works actively to ensure alignment of Credo's talent strategies with the overall strategic direction of the firm.
Prior to serving as the Director of Extraordinary Talent, Maggie served as a Strategy Consultant in the Leadership Strategies division, where she guided leadership teams in creating strategies that produced more effective organizations. As the Director of Extraordinary Talent, she continues to collaborate with clients to facilitate conversations around possibilities, working with organizational leadership to transform challenges to opportunities, create environments of inclusion, trust, and transparency, and establish collective clarity so teams can live out their mission in unison. Preceding her role as a Strategy Consultant, Maggie served as a Credo Project Manager, where she was responsible for managing various aspects of project delivery, while purposefully serving as a supportive and encouraging leader to clients. In 2021, Maggie was recognized for her people-first mentality when she received Credo's Value Award, A Servant's Heart. Maggie is passionate about establishing a culture where people are holistically acknowledged, cared for, and supported.
Maggie has worked in the higher education since 2010. Before coming to Credo, Maggie served in various capacities at a variety of institutions, including the University of North Carolina at Greensboro, University of Dayton, Brown University, Wittenberg University, the Kauffman Foundation, and Miami University. Through her campus career, Maggie gained experience in student affairs, human resources, curriculum development, training and development, enrollment, assessment, event planning, crisis response, and diversity work. Maggie also served as a professional event planner in Chicago, where she was responsible for hundreds of well-executed events. Maggie's people-focused approach stems back this experience, where her success required sharp organizational skills, creativity, attention to detail, radically candid leadership, courteous interaction aimed to quickly build rapport, stellar communication, and the ability to solve problems while considering budget, vision, the team's morale, and capacity. Maggie uses these skills today in her Credo work.
Maggie finds satisfaction in setting people up for success. As someone who is motivated by helping leadership teams drive systematic change in their organizations, Maggie earned an Ed.D. in Organizational Change and Leadership from the University of Southern California, her M.S. in Higher Education from the University of Dayton, and her B.A. in History from Miami University.