Our Team
Dylan Scott
Project Architect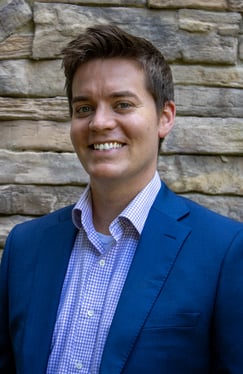 An architect for more than a decade, Dylan Scott has worked on projects reflecting a variety of building uses and design styles. Many have involved the renovation of educational facilities, transforming existing buildings with well thought-out, successful designs to accommodate the needs of today's teachers, students, and school communities.
Inspired Design for Educational Facilities
Throughout his career, Dylan has held roles related to conceptual design, construction documents, and construction administration. At Credo, he applies his expertise in education facility design to help solve our partners' challenges, creating functional spaces that facilitate student success but also replicate the historic style and overall design of the campus.
From NY to NC
Dylan lives in North Carolina with his wife and his one-year-old daughter, but he's spent most of his life in New York State. A lifelong fan of the Buffalo Bills, Dylan would be glad to tell you more about why they're the best team in the NFL over a cup of coffee sometime.
More About Dylan
Education & Certifications

B.A., Architectural Technology, Alfred State College

Registered Architect, NY





Custom residential projects in New York and California
Co-founder, SK Design
Architect, NOAA Group
Architectural Designer, KMA Architecture
Architectural Designer, LaBella Associates
Architecture Team
Dylan is part of the Architecture Team. He is proud to work with these talented individuals.