Our Team
Emma Jones
Executive Vice President / Owner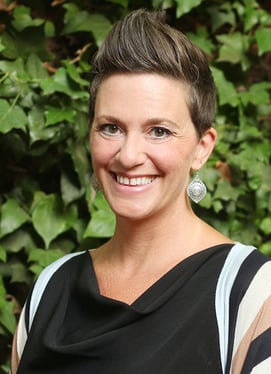 A higher education professional since 2002, Emma is a storyteller, strategist, speaker, writer, and editor. Emma acts as a resource for leaders of higher education organizations and institutions around the country, bringing what Credo learns through its work to the marketplace in ways that inspire change and action. She brings a passion for supporting and equipping leaders, lived out through an ongoing commitment to Credo's work with women college and university presidents and oversight for Credo's leadership development partnerships and programs around the country. Her relationships with state-wide and national higher education associations build bridges for mutual learning and value.
Working as a part of Credo's Executive Leadership Team, Emma manages the integrity and evolution of the firm's brand through the strategic development and oversight of Credo's marketing, business development, publishing, and client impact efforts. In her role as Editor-in-Chief of Credo Press, she has served as editorial and production lead for major Credo publications such as "Surviving to Thriving" (2014) and "Pivot: A Vision for the New University" (2019).
Emma's career began with a focus on international education program development, marketing, and communications at both Elon University and the London, U.K.-based Foundation for International Education. Emma received her B.A. in Literature and Mass Communication from the University of North Carolina at Asheville and her M.A. in Liberal Studies from the University of North Carolina at Greensboro.