Our Team
Bill Fahrner
President / Owner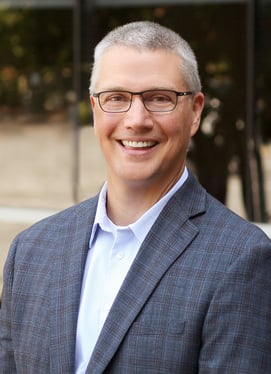 Higher education was a foundational difference-maker in Bill's personal journey. He has made it his mission to do his best to positively impact each campus he comes in contact with so other students can also have such a powerful, transformative higher educational experience. 
Bill has been with Credo from almost the very start, and his strong spirit of entrepreneurship has carried the firm forward, making Credo what it is today. In his tenure at Credo, Bill has personally worked closely with over 200 independent higher education campuses, providing leadership and strategic advising with presidents, boards, and vice presidents, advancement, and enrollment oversight, and insights and strategies for college and university leadership to build for their students' success for years to come. Bill has served in seven interim vice-presidential roles, including three in enrollment management and four in advancement. He has been in higher education and consulting since 1997. 
Bill brings thoughtful and informed leadership to build powerful partnerships through the integration of best-practice theories and actionable solutions to not only benefit each Credo partner institution uniquely, but also, to serve Credo internally. Internally, Bill serves Credo as a member of the Ownership Team and Executive Leadership Team where he has oversight of the firm's operations, finance, technology, human resources, and facilities. He's an active member of the local chapter of EO, Entrepreneurs Organization, and he continues to build partnerships across education and industry for the benefit of Credo and the students it supports.
A Pittsburgh native, Bill is a long-time fan of Pittsburgh's professional teams. Bill lives in North Carolina with his wife and two daughters. He received his B.S. and M.B.A. from West Virginia Wesleyan College, and will proudly be a Bobcat for life.