Our Team
Myriah Davis, Ph.D.
Senior Consultant for Academic Strategies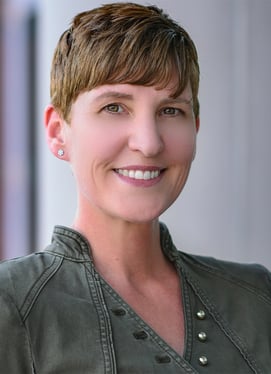 Myriah J. Davis, Ph.D., brings comprehensive higher education leadership experience into her role as Senior Consultant for Academic Strategies. Her professional leadership experiences include serving higher education as Interim President, Vice President of Academic Affairs & Workforce Development, Vice President of Administrative Services, Chief Operating Officer, and Chief Student Affairs Officer. Through her tenure in each of these positions and into her role at Credo, Myriah has creatively and passionately focused on inclusivity, access, and student success. As a first-generation college student, Myriah's passion for higher education ignited during her undergraduate years at the University of Toledo and has only grown as she continued her education and dedicated her career to serving students and diverse higher education communities.

A Lean Six Sigma Black Belt Certified Professional and Herrmann Brain Dominance Certified Practitioner, Myriah incorporates "The Whole Brain Model" as she builds relationships, drives innovation, and consults on strategic planning, academic innovation, and student success. Myriah's experience in labor relations, human resources, and strategic organizational planning contributes toward her adaptive understanding of higher education systems, processes, and efficiencies. Myriah has been described as a person who listens fully and speaks truth with focus, kindness, and clarity. Her inclusive, collaborative leadership style inspires others to be and affect positive change.

Myriah earned her Ph.D. in Cultural Studies, holds a Master's degree in Higher Education from Ohio University, and has a B.A. in International Relations from the University of Toledo.