Our Team
Travis Feezell, Ed.D.
Senior Affiliate Consultant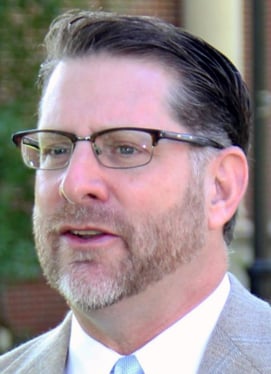 Dr. Travis Feezell became the Provost at Belmont Abbey College in June of 2020. He brings to the position almost three decades of experience in higher education, including service as an academic administrator, faculty member, athletic director and baseball coach.
From 2017 to 2020, Dr. Feezell served as President of Hastings College. There he led the Hastings 2.0 project, a comprehensive series of changes in calendar, curriculum, technology and student development. From 2014 through 2017, he was Provost and Chief Academic Officer at the University of the Ozarks where he served as chair of a successful strategic planning process as well as co-leading the Enrollment Management Team to oversee increases in enrollment and retention. In addition, he initiated academic and governance changes at the four-year liberal arts institution.
Before joining the University of the Ozarks, he served as a tenured professor and administrator at Belmont Abbey from 2008 to 2014, He was also awarded the Belmont Abbey College Spirit of St. Benedict Award in 2012, the highest award for service to the college, and the Adrian Faculty Excellence Award in 2011.
Feezell received a doctorate in education from the University of Idaho in 2005. Additionally, he received his master's degree in medieval British studies from the University of Wales-Cardiff in 1992. He earned his undergraduate degree in English from the University of Wyoming. He taught at the University of St. Thomas and the University of Minnesota, Twin Cities, and was the director of athletics at Macalester College in Minnesota. He also served as a faculty member, chair of the Department of Sports Studies, director of athletics and head baseball coach at Whitman College in Walla Walla, Washington. A former Rhodes Scholar national finalist, Feezell often speaks and writes on issues of sport and higher education in America.