Our Team
Dean Rodeheaver, Ph.D.
Senior Campus Planner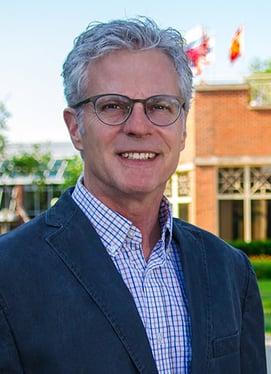 Dean is the partner you want in creating solutions that are best for students and your campus. A true visionary in campus master planning, Dean is well known for understanding how space and place can improve conditions for everyone and he communicates in logical, compelling ways. In his role at Credo, Dean is an excellent facilitator, who leads others to the best conclusion by offering recommendations about what a campus community needs, and educates about best practices and realities of their situations. A deep thinker, Dean is most excited about building vibrant learning environments, providing opportunities for fostering communities and connectedness, and has an intense passion for student success. Dean served previously as Assistant Chancellor for Planning and Budget at the University of Wisconsin – Green Bay, where he became the first campus sustainability coordinator and also taught undergraduate classes. Prior to that he was a Professor of Human Development. Dean earned his B.S., M.S., and Ph.D. from West Virginia University.