Our Team
Carrie Stockton, Ph.D.
Senior Consultant for Student Success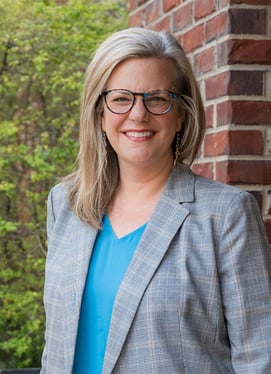 Dr. Carrie Stockton serves as a Senior Consultant for Student Success and leads Credo Moving The Needle initiatives on campuses across the country. Carrie comes to Credo from Biola University, where she most recently served as the Associate Vice President of Student Success & Academic Engagement. Since 2001, she has held several positions within Undergraduate Admissions before becoming the Director of Academic Advising and Retention, then Dean of Student Success, and AVP at Biola.

Carrie has experience providing oversight of departments including Academic Advising, Career Development, Language Programs, Online & Graduate Student Success, Undergraduate Retention, Study Abroad, and First-Year Seminar programming. Additionally, Carrie's leadership and expertise extend to retention, graduation, and career efforts, including chairing a Council for Student Success, implementing an Institutional Plan for Student Success, and coordination of research related to student success—retention, graduation, and career—outcomes and academic engagement. Carrie has presented and published on topics related to women in leadership, qualitative research methods, and student success.

Dr. Stockton earned her B.A. in Business/Economics from Wheaton College, M.A. in Organizational Leadership from Biola University, and completed her Ph.D. at Azusa Pacific University.