Our Team
Jonathan Bert, Ph.D.
Senior Project Manager for Student Success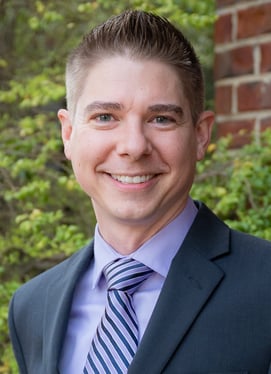 As Senior Project Manager for Student Success, Dr. Jonathan Bert leads the team of project managers focused on Credo's Moving the Needle initiative. Jonathan is passionate about higher education and is motivated to assist institutions in improving student success outcomes, bringing skills of project management, leadership, problem solving, technology, and complex systems thinking to the Student Success Division.
Jonathan comes to Credo after serving in various professional roles at Messiah University, most recently as the Director of Conference and Event Services. In this role, he oversaw room reservations, event planning, event tech support, the campus box office, the university receptionist, fleet vehicle use, student parking, summer housing, and space rentals. Jonathan was responsible for all logistics for commencement services as well as for a robust summer conference and camp program that was integral to the campus. His experience has led him to place a high value on team and client relationships, ensuring that people are at the center of every decision and process. He is also committed to a servant leadership approach to working with a team. Jonathan's event management experience has instilled a strong commitment to organization, the ability to remain calm in high pressure environments, and a client-centered mindset.
Jonathan received his Bachelor of Arts in Human Development & Family Science, his Masters in Higher Education (Student Affairs focus) from Messiah University, and his Ph.D. in Administration and Leadership Studies from Indiana University of Pennsylvania.