Our Team
Destiny Harper-Lane, DBA
Associate Consultant for Student Success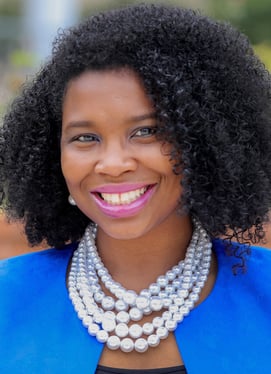 Dr. Destiny C. Harper-Lane is an Associate Consultant for Student Success at Credo and is excited to serve students and institutions with enhancing their student experience. She is a passionate and driven Higher Education practitioner who has served in Student Affairs for over 18 years. Her areas of special focus include Admissions/Onboarding, Recruitment, Student Activities, Multicultural Programming, Greek Life, Academic Advising, Residence Life, and Student Training, and Leadership Development. Destiny's purpose in life is to motivate and empower students to reach their academic and career goals, a mission that she enjoys extending in and out of the classroom as an adjunct professor.

Prior to Credo, Destiny supported students, faculty, staff and the community as an Associate Director for Student Success and Interim Dean of Student Success for Educational Support Services at St. Philip's College, the nation's only dual HBCU and HSI. In the ID role, she was responsible for Disability Support Services, Student Advocacy and Counseling Services, Student Life, Career Readiness and Experiential Learning, Service Learning and Tutoring and Technology, First Year Experience, Financial Literacy Services, Student Conduct/Title IX, and Phi Theta Kappa Honor Society. As Associate Director, Destiny developed and executed many initiatives such as experiential learning, DEI programming, and high impact student engagement for the institution. She also has experience leading and empowering large teams as a manager for an international big-box retailer, which sparked her research and drive for improving the culture and staff retention of her organization to reduce voluntary employee turnover.

Destiny earned her Doctorate in Business Administration (DBA) with a concentration in Leadership from Walden University. She also holds a M.S. in Community Counseling and a Certificate in College Student Development Administration from Northern Kentucky University and a B.A. in Psychology from Berea College. She uses her diverse background in 4-year public, 4-year private and 2-year community college settings to guide students through the various constructs of higher education, while also mentoring and developing new educators to reach their career aspirations.