Our Team
Dana Steward, Ed.D.
Associate Consultant for Student Success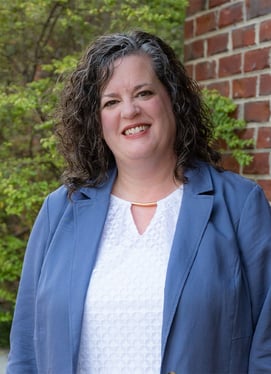 As Associate Consultant for Student Success, Dana provides guidance, direction, coaching, and support to clients through each phase of the Moving the Needle initiative. She is deeply committed to helping institutions foster student success through building relationships with key stakeholders, using data to understand the student experience, and implementing research-based best practices.
Prior to joining Credo, Dana served as a faculty member and academic administrator at Southwest Baptist University (SBU), where she most recently served as the Assistant Provost for General Education and Transition. In this role, she was a student success advocate on the academic leadership team and oversaw academic support areas, including: the first-year student academic transition, honors programming, career services, disability services, the registrar's office, and university libraries. In her previous position at SBU, Dana was focused on leading the first-year student academic transition program, which involved teaching first-year general education courses, advising first-year students, and developing and implementing at-risk student initiatives. Dana is passionate about understanding the student experience and creating processes and engagement opportunities that allow students to meet their goals and transform their understanding of the world around them.
Dana earned a Bachelor of Science in Biology and a Master of Science in Educational Administration from Southwest Baptist University. She completed a Doctor of Education in Educational Leadership from the University of Missouri-Columbia.