Our Team
Dana Steward, Ed.D.
Associate Consultant for Student Success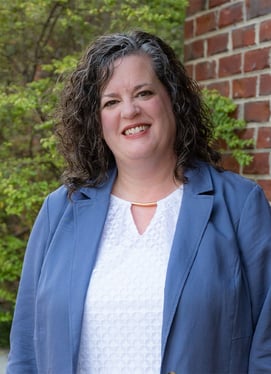 Dana Steward brings extensive strategic and tactical experience to her work with Credo's Moving the Needle program, thanks to her years as a student success practitioner and administrator. She approaches her client work with a balance of focus on people and tasks. This helps her form positive relationships with clients while ensuring they make steady progress toward their student success goals.

Empowering Institutions for Sustainable Student Success
In moving from on-campus work to consulting, Dana now uses her expertise in student success to help multiple colleges and universities establish systems and processes that produce meaningful results for both the institution and students they serve. Her role at Credo includes helping our Moving the Needle clients implement the Success Intelligence Platform, leading Success Initiative teams, guiding campus leaders in leading persistence campaigns, and coordinating with campus-based project leads and project managers.
I am deeply committed to helping institutions foster student success through building relationships with key stakeholders, using data to understand the student experience, and implementing research-based best practices.
Achieving Transformation Through Knowledge and Empathy
Colleagues and clients describe Dana as deeply knowledgeable about student success, yet always willing to learn something new. She is thoughtful in her decision-making, effective at implementing student success strategies, and adept at building the strong relationships that are crucial to delivering on the Moving the Needle program's promise.
More About Dana
Client & Project Portfolio

Moving The Needle Clients:

Houston University
Misericordia University
Sienna Heights University

University of Mary Hardin-Baylor

Education & Certifications

B.S., Biology, Southwest Baptist University
M.Ed., Educational Administration, Southwest Baptist University
Ed.D., Educational Leadership, University of Missouri-Columbia

Assistant Provost for General Education and Transition, Southwest Baptist University
Success Programs Director and Success Center Director, Southwest Baptist University

Harmony

Responsibility

Consistency

Belief

Relator
Student Success Team
Dana is part of the Student Success Team. She works alongside this team of talented people.