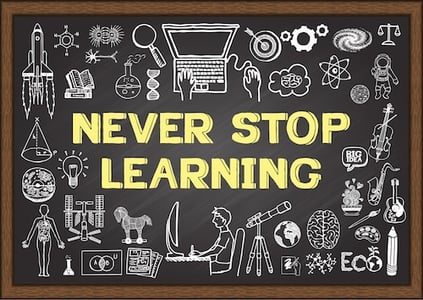 April 21 2011
Last year, Credo partnered with nine institutions that use our Admitted Student Research (ASR) service to gain a sense of why some students chose one institution over another; a student's decision-making process; how students gather information; and what students look at to determine which school is a good fit for them. Our experience with ASR tells us that the results, when combined with an institution's analysis of their data, help create a clear picture of the reasons behind applicants' enrollment choices.
Below are the top five factors for every campus to consider:
1. Campus visits matter.
Guest experiences factor highly. Prospective students are able to get a better feel for campus life and facilities - more than a website can provide - and whether or not they can call a campus home. It is vital that guest experiences are comfortable, welcoming, and as individualized and personal as possible.
Our research says: There is a very large increase in students' positive perceptions of an institution after visiting campus. Also, there is a strong correlation between students who visit campus and enroll as a first-year student; however, it is difficult to determine whether students are visiting because they are more interested in an institution, or are visits encouraging them to become more interested, leading to matriculation?
2. Don't leave old school methods behind when embracing social media
.
Students want to feel connected, but not suffocated. It is important to be visible across social media platforms because students seek information this way, but they want to connect on their own terms. Let them make the first move. Disqualifying social media can count against you, but don't spend a lot of time and resources on it. Direct mail and email are still much more important than social media in the search and selection process for prospective students.
Our research says: Students prefer two-way communication in a more traditional sense: 76% of matriculants prefer email when communicating with colleges and universities (only 9% prefer to communicate directly via social media). Overall, slightly more than a quarter (27%) of matriculating students used social networking tools to assist in their search and selection process, and the majority (64%) of these students mainly used social networking tools to gather information about a particular institution.
3. Mom is the most influential.
How is your institution reaching out to parents - especially Mom - in the admission and recruitment process? Parents, and even siblings, are incredibly influential to a prospective student's college and university selection. Include Mom and Dad in the recruitment process, but never neglect the student.
Our research says: Both matriculating and non-matriculating prospective students chose Mom as the most influential in his or her college selection (25%); Dad, siblings, friends, and an institution's faculty and staff are also in the top five for key influencers. Overall, family members accounted for 46-48% of the influence on prospective students' college and university selection.
4. Perceptions of an institution.
An institution's overall brand and how prospective students perceive it is increasingly important. Prospective students are now looking to colleges and universities for what they feel they deserve, rather than what they might truly need. Be proactive about perceptions of your institution, specifically academic reputation, career placement, student engagement, and community. Institutions need to be aware of what prospective students are looking for so that they can provide the right information from the start.
Our research says: Institutions should not just try to find prospective students to meet their goals, but they should be engaging and enrolling best-fit prospective students – those that want and will persist until graduation. Provide as much information as you can about the factors that students care about the most so that they can decide whether your institution is a good fit for them.
5. Money will always matter.
There has been a big jump between what prospective students need as opposed to the money they feel they deserve. Today, prospective students are shopping around and are looking for the best deal. Be sure to eliminate financial barriers (as best you can) that will inhibit a prospective student from choosing to apply and enroll at your institution.
Our research says: The median amount of money needed for a prospective student to change his or her mind to enroll at an institution was $10,000. Seventy-four percent of prospective students said they possibly would have enrolled at an institution if they had been given more money (30% definitely would have), but only 26% of these students said that this money would be need-based. Again, seek and maintain the right prospective students from the beginning and be sure they feel they want to be at your institution and can afford to be there.
Two other results to consider:
1. Most students are not seeking a faith-based institution for their higher education, but for those seeking this type of learning environment, finding the right spiritual environment can become more important than many of the other typical important factors.
2. When it comes to location and distance from home, prospective students are more willing to travel farther from home than in the past.
Share This Post
Recent Posts
Categories