Boost Enrollment through Proactive Academic and Co-curricular Programming
September 1, 2016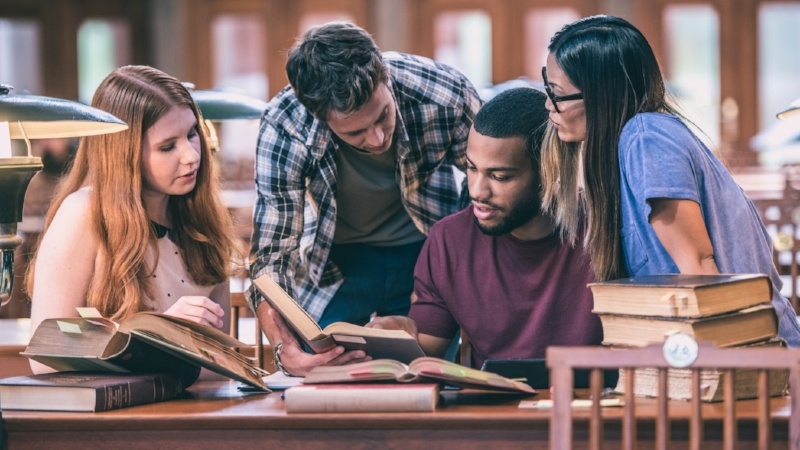 Is your campus struggling to boost enrollment? Take a critical look at your academic and co-curricular program offerings. Prospective students may fall in love with a beautiful campus or other aspects of your university, yet, they are most likely to choose an institution based on the type of program they want.
Consider whether your institution's programs are actually the best ones to offer. Take stock of your academic program mix, and decide if it's relevant for your best-fit students and for today's marketplace. For example, consider a communications degree. Does your program include social media/digital communications, or is it still only offering the traditional television, print, and radio format? To boost enrollment, your current programming must evolve to meet current student demands.
The institutional strategic planning process often calls for an assessment of program mix - both academic and co-curricular. Adding new programs, sunsetting existing programs that are no longer productive, or reshaping current program offerings are decisions based, in part, on institutional vision. But these decisions need to be made framed by an understanding of the student marketplace and career demand data if your enrollment is to thrive.
Here are four more tips to boost enrollment through proactive student programming:
Assess Your Current Student Pool
Academic offerings can not only boost, but shape your enrollment. Are you trying to attract more students above your average profile? Consider the impact that a potential new program could have when it comes to attracting a particular type of student. For example, your academic profile relative to student achievement in math and science may be lagging. To adjust for this, your campus may add a mechanical engineering program, which will draw those math and science students.

Prospective students generally do their research online and use search engines to find schools that offer specific programs. This is often the starting point of a student's college search, so it's important to offer the right programming that will attract students from the very beginning.
Research Programming on Other Campuses
Compare your programming to your competitors. Is your competitor group saturated with a certain type of academic program? Is your biggest competitor the number one school in a particular program? What is the current programming demand in your market? These are just a few questions to ask when researching other institutions academic programming.
For example, STEM programs are becoming increasingly popular. If you notice that other colleges in your market haven't yet started those programs, you may consider adding a STEM program to boost student enrollment. But, if a competitor has the number one STEM program in your market, it may not be reasonable for you to add a STEM program as well. Instead, you could focus on adding another complementary program to attract those same types of students.
Keep Up With Industry Requirements
Consider this example: athletic training standards in your market area now require students to obtain a master's degree. Because your current program only offers a bachelor's degree in this field, students may choose to attend an institution that offers that program at the graduate level as well.
In addition, state mandates may affect program requirements. Your accrediting body or advanced placement policies may change. In order for you to boost enrollment, monitor the changes in external markets and tailor your programs to meet those demands.
Look to Your Enrollment Team for Insight
Enrollment administrators have a wealth of student data at their disposal. They track students' attitudes towards your campus, program retention rates, admitted student ratios, and other critical data that will help design your programming strategies.
Using enrollment data can help you prioritize your academic programming. After analyzing key enrollment data, you may realize that certain programs convert at a lower rate than your overall conversion rate. Your enrollment team will have key insights on why that might be the case, bringing a fresh perspective to academic programming and an opportunity for a more targeted recruitment approach.
READ MORE: How Has the Traditional Enrollment Funnel Changed?
Proactive Programming Takeaways
Outside of academics, adding athletic programs is a great way boost student enrollment. Adding a sport can attract a wide range of diverse students to your campus and have a trickle effect throughout campus.
It's easy for campuses to become complacent and continue to rely on the same programs to draw students at the same rate each year, but shifts in the marketplace and more nimble and aggressive competitor institutions make your choice to stand still a risky one. Instead, implement a strategic plan that incorporates innovative academic, co-curricular, and athletic programs that can boost enrollment at your university.

PREV

NEXT