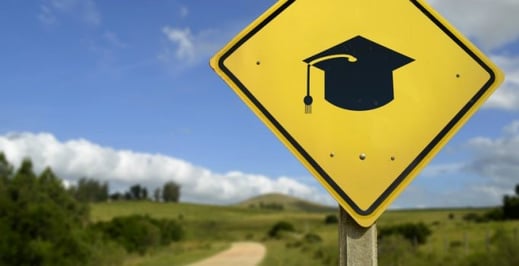 January 29 2020
One of the most obvious distinctions of rural colleges is that they are distant from an urban center, and with this comes smaller populations, economic challenges, and, oftentimes, financial distress.
By Jennifer deCoste, Ph.D., Vice President for Leadership Strategies
According to the Rural School and Community Trust (2008), rural communities often have an inadequate tax base, resistance to new taxes, and state policies that favor wealthier areas and view rural schools as a burden. This financial distress also plays out in faculty salaries, where Glover, Simpson, and Waller (2009) have found urban to rural salary differences to differ by approximately $6,600 in the same state; other studies have found gaps as large as $18,500. Subsequently, it is hard to find experienced faculty willing to live in these areas, particularly those with children in school districts that are struggling due to the lack of a solid tax base. It's a vicious cycle!
And yet the cycle continues. As people leave rural areas, the tax base shrinks and local areas cut spending. These cuts hurt local infrastructure, which impacts resources for colleges. In turn, colleges and other businesses cut their spending, and even more people head for the cities.
Much of these cycles are perpetuated by state policies that favor wealthier areas. The lack of recognition and advocacy for the unique rural challenges within technology, health care, employment, and transportation can wreak havoc on rural communities. But the promise of higher education is to work with entities, to coordinate and organize, to help address some of these challenges – and turn them into opportunities.
But where to begin?
The most successful rural initiatives we've seen are those that focus on statewide advocacy, entrepreneurship, marketing the town along with the gown, and developing regional cooperatives across entities. Creating partnerships and pipelines that are mutually beneficial for your rural institution, local businesses, local government, and local communities has been one of the most critical ways for colleges and universities—and their surrounding communities—to break the negative financial cycles (and stereotypes). Internships, co-ops, makerspaces, mentorship programs, certification-to-degree programs, community service initiatives, and more, are all avenues to enrich not only your students' college experiences and prepare them for the future, but also to reinvigorate financially depressed communities. By providing multidirectional pathways for your students to access opportunities, your institution can also pave the way to creating local jobs; growing local entrepreneurship; decreasing local poverty; increasing access to healthcare, the arts, and other services; and breathing new life into your greater community, state, and region.
One way to think about this partnership and community-oriented approach is through the lens of placebuilding, "or the sense of place on the college or university campus and how it is connected to other places (Cronon, 1992; Cresswell, 2004), and in particular, to the community in which it resides."
"Something to consider: what if we measured ourselves by how our next-door neighbors were doing? What if a metric we used within our self-assessment and our external assessment was the degree to which our surrounding neighborhoods, families, businesses, public entities, and communities were thriving? As institutions, do we exist for ourselves, for a number, or for the betterment of society?

So let's ask: what would it look like if an institution understood its effectiveness by assessing the flourishing of its neighbors?"
Questions to Consider:
Does your institution seek to contribute to the well-being of the community in which you are ensconced? Does your institution seek to transform your community for the better?
Has your institution created any recent successful partnership-based initiatives? What else has your institution done to inspire a positive growth trajectory and break the cycle of negative policies?
How can colleges & universities think about and address economic issues tied to geography? How can we be more proactive together

?
Stay tuned for the next in the series to explore overcoming the challenges of poverty and geography.
Questions? Comments? Topics you want to explore? Email the author, Jennifer deCoste, at jdecoste@credohighered.com.
---
Credo works with a variety of rural and urban schools across regions, helping to craft strategies to put institutions on-track for innovation and growth. However, just having a strategic plan is not enough; institutions need to implement their ideas for the benefit of students and your community at large. Find out how you can build your institution's strategic plan and see it through to implementation by downloading our Strategic Planning & Implementation Guide.
Share This Post
Recent Posts
Categories