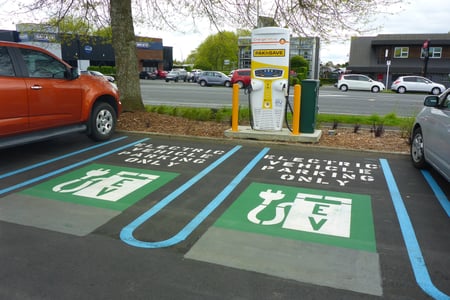 February 13 2020
What will be the impact of autonomous vehicles on higher education? With all the changes happening and predicted for colleges, our team at Credo decided to take one specific change coming to our larger society and play it out in the higher education landscape, taking a speculative journey on the immediate, intermediate, and long-range implications of such a shift.
By Matt Trainum, Ed.D.
with Joretta Nelson, Ph.D., Steve Morley & Dan Hatland
Even now, the emergence of autonomous vehicles is impacting campus master planning and design work. Parking decks clearly get additional reflection, with previous norms on parking space counts now being balanced by projections that parking needs will decrease within the lifetime of those structures. As rideshare becomes more autonomous and prolific, thoughtful design around pick-up and drop-off flow becomes more necessary in preparing a campus for the future.
There will be a lot to celebrate in this expansion of mobility. Campus connections will extend greater distances, both for recruitment and engagement. Imagine rural college students accessing internships in distant cities and colleges providing a free ride home each semester to smooth over distance-related hesitations. But the mobility may also allow depressed students to escape notice or reserved students to not engage with campus, retreating away to more comfortable spaces with greater ease and potentially preventing the social bonding necessary for successful college completion. The ability to avoid discomfort may also avoid the growth that comes from such adjustments, depriving some students of a maturing component of college (and mirroring other aspects of the changing nature of young adulthood). Conversely, this maintenance of existing connections may increase persistence for some by allowing them to honor family obligations and stay connected to existing support structures.
As we go further down this road of autonomous vehicles, new and enticing opportunities come over the horizon. Strong universities will partner with autonomous vehicle companies and develop bite-sized educational offerings that line up with the 30-minute average commute time and stack into full degrees. Companies like Lyft, Uber, Alphabet, and as-yet-unknown new players will use their aggregate data to know what educational programs to offer and their personalized data to know who to offer such programs to. Imagine the 97 BSN nurses who commute with autonomous vehicles to the local hospital constantly encouraged to pursue next-level nursing degrees with sponsoring institutions, even doing components of the program along the way. Such partnerships may help compensate for the lack of local and state funding that could emerge from a variety of societal trends, including those related to self-driving cars.
Ultimately, the car could become a new classroom—a high-tech educational space paced with the learners timeline and already built into their schedule. Educational changes around biometric indicators, attention monitoring, and hyper-personalized class components will thrive within the contained ecosystem of the AV. Even before those technologies mature, it's not hard to see the stackable approach to education applying to the autonomous commute—from the "Mobile MBA" to the "BA on the Way", colleges and their technology partners will position educational opportunities in imaginative ways, ready for learners who are constantly on the move.
As autonomous vehicles take the road, colleges everywhere are invited to shift gears, rethink the vehicle as an educational asset, and support students as they shift from passively driving to thriving on the go.
We invite you keep thinking about this with us by checking out our new infographic below, and telling us what disrupters your campus is experiencing or bracing for. What do you think?

---
At Credo, all our work is grounded in the present and focused on the future. What disrupters are set to impact your campus? Start a conversation with Credo or find out how you can set up your no-fee Strategy Day, a free day for college or university leaders to talk about "what keeps you up at night regarding your campus?" Learn more about Strategy Days here.
Share This Post
Recent Posts
Categories