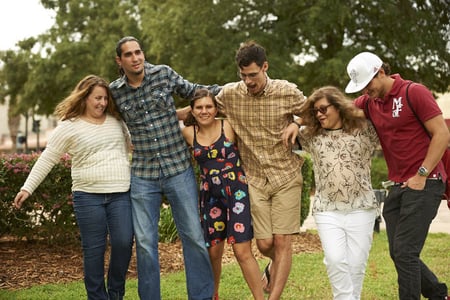 December 2 2011
Institutions are increasingly serving learners of varying ages and employment backgrounds. In fact, three fourths of today's college students are nontraditional and 38% work full-time. Adult education has been on the rise in recent years, and institutions across America are turning to these undergraduate and graduate programs to enhance their revenue streams. Although revenue is an important driving factor, every institution must consider the following to ensure that an adult education program fits with your institution's past, present, and future goals:
1. Mission Driven–How is adult education tied back to your mission and the objectives set by the leadership team and Board of Trustees? If your program is not mission driven, there is a high chance it will not survive. Adult education must walk beside your institution's mission, not behind or ahead.
You should consider the following key questions:
What are the institution's objectives for its adult education programs in terms of enrollment, regional awareness, revenue generation and other key areas?
How do these objectives fit with the institution's overall strategic plan?
In what ways do the adult education programs contribute to the institution's mission?
How would the Board of Trustees, faculty, and staff of the institution evaluate the mission-centrality of adult education?
2. Integrated Market Research, Branding, Promotion
–Properly planned marketing campaigns are critical to sharing the values and distinctions of your institution with targeted constituent groups. What
market research has been done previously and how have those results influenced recruitment of new students and the design of the program offerings themselves? The branding and strategic development of adult education programs must complement overall institutional branding efforts. Also, ask yourself:
What is the annual budget to support adult education strategies?
How will the effectiveness of the strategies be measured on an ongoing basis?
3. Streamlined Organization & Systems–Every institution needs a team that is dedicated to effectively and efficiently meet the unique needs of adult learners. These professional staff members must be able to critically analyze and strategically plan for an adult education program's needs, demographics, and objectives. An institution enrolling adult learners at the undergraduate and graduate level will likely thrive if their staff members form authentic relationships with students, advocating for their holistic needs from matriculation to graduation.
It's important to examine how your institution's adult education area is organized, and then ask the following questions:
Are the current strategies and operations in this area steeped in accountability?
Are they aligned with best practice in the industry?
Has the entire campus community been charged & engaged to effectively serve the needs of adult students?
Allan Mitchler Vice President, Adult Education
amitchler@credohighered.com
Share This Post
Recent Posts
Categories