Strategy in the summer of COVID
June 9, 2020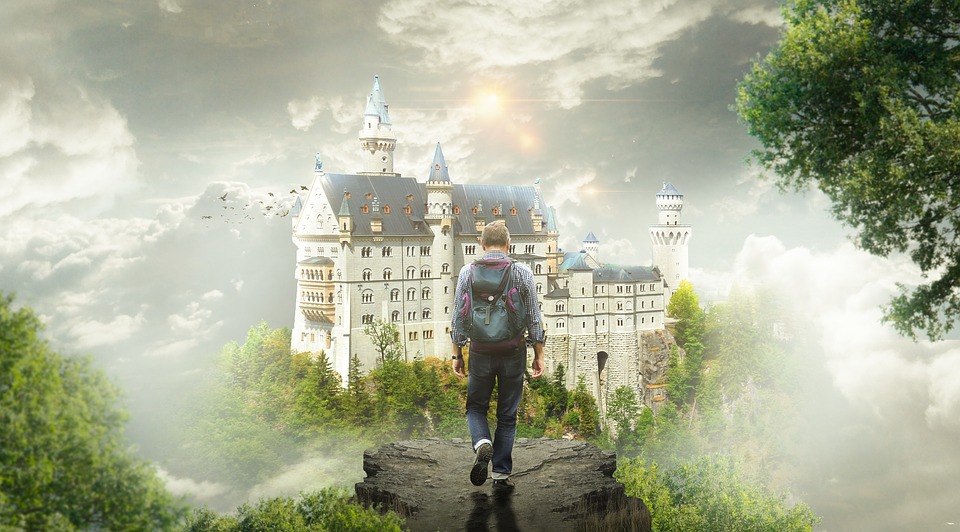 While stuck at home these many weeks, board games have come out of the closet to give our family a bit of comfort and whimsy. On the table at my house, we've had a few different games rotating through.
Two favorites among them are Hungry, Hungry, Hippo and Monopoly. Interestingly, both are about acquiring more than your competitor, and with both you get to assume unique identities, whether it's the orange hippo or the pewter race car. The similarities mostly end there though. One is a mad dash for survival, while the other is a slow and methodical drive to domination or elimination.
For colleges around the country, the last few months have felt much more like the frantic, frenetic pace of Hungry, Hungry Hippo rather than a methodical, strategic long-game of Monopoly. Worse yet, it's as if the marbles are all just loose on the kitchen table rolling everywhere, and we are there flick-flick-flicking the lever to keep from starving. But just like at home with the kids, we can only play that game for so long. It's exhausting because it's out of our control. All we get to do is respond—respond to the mandate to go online, respond to the need to social distance, respond with more single rooms and hand sanitizer…marbles tossed on the table that we do our best to grab.
I was talking with a president recently and he said, "We have so many strategic needs to discuss …dramatic pause and long sigh… but there's COVID."
Strategy in the summer of COVID is about bridging from the now to the next. It is about bridging from the near term to the long term, from the survival decision of the week to the vision for the years to come. Beyond auditing and modifying current strategic plans (which is crucial), here are five steps to strategy planning through the summer of COVID:
1. Connect and keep the mission front and center.
At this point fall planning is in full motion, but at many places it feels like a separate exercise from what the institution normally does, an aside that we have to get through to get back to business. The opportunity here is to bridge the immediate into the strategic, connecting our urgent actions with the strategic plan, mission/vision, and values. Adding strategy, adding long-term, and giving roots to the urgent.
| | | | | |
| --- | --- | --- | --- | --- |
| URGENT ACTIONS | → | STRATEGIC BRIDGE | → | MISSION |
| Moving to all singles in the res halls and renting hotels | → | Building community 'off campus' | → | Connected community |
| Redesigning gathering spaces to limit capacity | → | Commitment to creating micro events | → | Meaningful engagement |
| Having every class section online | → | Deep virtual instruction redesign | → | Academic quality |
We are being torn in all directions at our institutions. We're collecting the messiness into something coherent and continually anchoring that in long-standing values is essential.
2. Move from makeshift to asset.
Congrats to our industry; we duct-taped together a variety of offerings and services, and (mostly) made them work online. Now is the time to move from novice to expert with all of those virtual services. Identify every service or function that went online; what does PHASE 2 of going online look like? How do you professionalize and institutionalize that advantage?
3. DON't reassembLE, REIMAGINE.
When a hurricane tears down a house, people rarely build back the exact same house. They fix the closet space or upgrade the bathrooms. And they certainly don't bring back in the piece of furniture that was broken before the storm. Take advantage of the disarray, and give the organization permission to do so as well. We are exhausted and the uncertainty continues, which is why this time is crucial to prepare for the future. We've seen institutions use this time to achieve a year's-worth of academic efficiency or institute a new division structure that would have taken 100s of hours of committee work. It is easy to justify waiting on big moves—don't.
4. With LOVE, SET THE AGENDA.
There has never been a time where we need more leadership clarity on what matters. The last few months have been chasing marbles.


We have hardly had time to grieve in our professional or personal worlds as we've done our best to survive and deliver, yet at many institutions we need space to grieve. Acknowledging the pain and looking to the future is crucial. So what are the top three-to-five most important items for this year, how frequently can you say them, and how much resource can you shift toward them? What actions are we doing to confirm our love for the many communities that come together under the name of our institution?
5. Prep for what comes next.
The wave of mergers or deeper unions that will allow higher education institutions to survive will only occur if our communities, especially our Boards, are prepped for these possibilities. There is still internal distrust and lack of understanding on the academic streamlining and institutional changes (industry changes, really) that are needed to thrive long term; courageous leaders will advance these conversations now.
In the summer of COVID, we have the opportunity take control of the narrative and the future. You win monopoly with a plan. Maybe it's building hotels, maybe it's getting the railroads, maybe it's all about Park Place, but you win with a plan. No plan is perfect; the dice still hold sway, but without a plan you are just left with the roll. Or worse, the flick-flick-flick for any marble that rolls your way.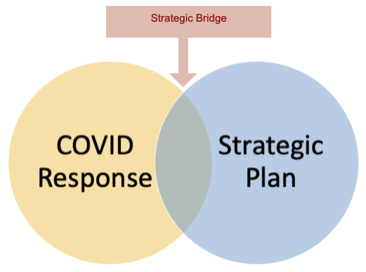 ---
How are you strategizing in the summer of COVID? What would you add to our list? Talk to us about COVID, strategy, and anything else that keeps you up at night about your university.

PREV

NEXT