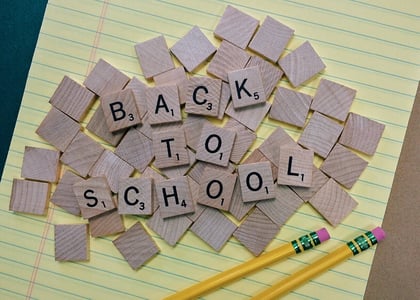 August 21 2019
The beginning of the school year is arguably the most exhilarating time of year on a college or university campus. New students, faculty, and staff join returning students, faculty, and staff to form a newly blended campus community. Move-in, orientation, and social events dominate the calendar, and the campus becomes teeming with life after the quieter, hotter summer months.
The beginning of the school year brings a major opportunity for the campus community to demonstrate support for incoming new students. One of the most critical ways a campus can best serve--or most dramatically fail--their newest class is in the hand-off of support from the admissions team, who got the students there, to the larger campus community, who will support the students throughout their on-campus tenure.
The successful hand-off of new students largely depends upon how well admissions, student life, and other supportive community members stand together to meet the needs of their incoming students throughout the admission process, and then seamlessly bridge the students' transition from being a prospective student to becoming an ensconced, supported, valued community member. This practice, best known as "stacking" or "stacking up," is the art of "standing together in the space" for our students; the science of integrating human resources, technology, and communications for the benefit of our newest, most vulnerable community members.
So, who should be involved in this stacking up for students? Who should stand in that space with admissions? A few integral partnerships to make stacking successful include:
Student Life

Faculty

Financial Aid

Business Office
Registrar
Athletics /

Coaches

Marketing
Counseling

Services

First-

Year

Experience L

eaders
When we as higher education professionals take time to cultivate partnerships across our campus departments, our students benefit. When we foster relationships between students and faculty/staff, when we make it easy to clear students using technology, when we clearly communicate about on-campus orientation events through the right platforms, and when we create space for our students to come together virtually and in-person, we are together, as a campus, ensuring their ongoing success. Stacking, when done well, connects students with all the major players and pieces they need to succeed and has continued benefits for institutional self-esteem, brand, and, yes, even the bottom line.
Here are a few tips to consider as you create your stacking process and welcome students to campus this year and into the future:
Don't wait! If you haven't started the stacking process, start today for next year!
Work together with student affairs and other key departments to build the out-of-classroom student experience into the campus guest tour

and throughout the prospective students' touch points

.

Engage

the

financial aid

department

so students get their packages awarded in a timely manner.

Engage the business office early so students can take care of their finances and get cleared for class.

Engage student affairs to promote campus events,

community-building

, and connections while students are

deciding upon, and then

acclimating to, their new campus home.

Students should know where their on-campus resources lie before they arrive on campus, and they should feel confident to build relationships going forward because of the amazing foundation laid by the admissions team.
Know when to speak--and when to call in a non-admissions colleague. This self-awareness means having a clear understanding of when your general knowledge of student affairs or academics or financial aid is sufficient, and when to defer to another colleague who may be a better resource for the student.

A

large

piece of this

awareness

lies in referring students to the right

non-admissions person/resource/department

as a way to build

that student's

future relationship

with that person/resource/department. Ke

ep

in mind, as

an

admissions professional

, even

if

you can answer a question, that

doesn't mean you're the right person to have that

particular

conversation with that s

tudent. Build a bridge to the right future resource for the student

. Get comfortable

facilitat

ing

handoffs instead of fighting them

or

micromanaging current students in addition to your prospective

s.

Identify what people/resources you haven't pulled into the stacking process that should be involved. It's never too late to build partnerships.

If you realize you are missing critical people/resources/departments in the stacking process,

start taking steps now so that the process is improved for next year, and more communication bridges exist for the next group of incoming students.
It's not enough to simply rely on a great hand-off at go time. Plan ahead and stand together for your students.
Have a great back-to-school, and a wonderful year! Happy stacking!
Share This Post
Recent Posts
Categories