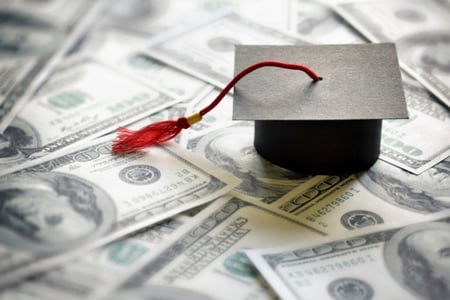 August 3 2016
On the surface, financial aid is often seen as a huge benefit for students — and that's because it is. Financial aid makes attending college possible for so many students who otherwise may have been limited. Financial aid gives students the opportunity to accomplish their academic and career goals.
But the benefits aren't one-sided. From a university perspective, financial aid can actually be used to strategically drive and customize student enrollment. Understanding this facet of financial aid is critical for an institution's enrollment success, and below are the key elements that make it possible.
What is Financial Aid Leveraging?
When colleges and universities strategically invest financial aid in a way that is beneficial to the institution, it's called financial aid leveraging. Instead of thinking of financial aid as a cost center, financial aid leveraging focuses on the net revenue perspective. Consider the tuition you charge vs. the amount of financial aid you award; the difference is your net revenue.
The ultimate goal for colleges and universities should be to drive enough net revenue to fund an operating budget, thus being financially able to deliver the campus experience you want for your students. The method used to give scholarships and financial aid is how you shape your class, and in the long run you see those dollars return after having attracted A) enough students and B) the right students to your institution.
How Vision Impacts Financial Aid Decision
What is your vision for the experience you want to provide your students? If you are a small institution, it is likely that you do not have the advantage of economies of scale when it comes to fulfilling that vision. Presumably, the operational costs at small colleges and universities are not decreasing because the size of the student body is both small and not increasing. This disadvantage impacts the strategic approach you set in place to achieve your campus vision.
Today in 2016, upwards of 85 percent of college and university budgets are based on net revenue. Financial aid, which was previously a tool used strictly based on need, has evolved along with this new economic approach. A college or university must be able to provide financial aid both given a student's need AND to bring the right amount of students overall. It is important to design a plan for financial aid awarding in a way that will maximize the number and type of students that enroll.
Financial Aid: What to be Aware Of
The premise to most financial aid leveraging is to examine student needs based on target groups. These groups might look at a student's financial need or their academic profile — valuable insights and patterns for awarding aid. For example, try looking at how a student's needs break down, as well as their eligibility for state-based funds. Even students who are in no way financially destitute can still compete for front-end scholarships.
Two additional, important student groupings to take into consideration:
Special talent: A student who is able to contribute in athletics, fine arts or community service that greatly benefits the institution.
Geographic reach: If a student is coming from a different state, consider what you might need to offer in terms of additional dollars to help compensate.
Bringing in a Balanced Class
If your financial aid packaging strategy is well-designed with a good understanding of what has worked in the past to attract best-fit students, then the following year you will need to modify the package based on the target groups. You should be able to look at what you are yielding and let that information dictate your enrollment plan. This will ensure your planning follows your results and sets you up to achieve your priorities.
Yes, financial aid packaging is one driver of enrollment, but be sure to always keep in mind the fact that value needs to come first, then affordability. Financial aid packages must first speak to value, return on investment and outside accolades, as well as what positive things students have to say about their experiences. Only then can you examine affordability. Together the two must reinforce the groundwork you have already laid towards achieving your enrollment goals and institutional vision.
Let Credo's team of experienced finance and enrollment professionals help you use financial aid to drive enrollment efforts. :
Share This Post
Recent Posts
Categories