Credo Celebrates Values Award Winners
February 6, 2019
Most of us would probably say that one of the best things about working with Credo is the group of colleagues we have the pleasure to know and work with. To celebrate our extraordinary team, in 2019 we launched the first annual Credo Values Awards to recognize individuals who live deeply in the core values of the firm. As such, we are pleased to announce the first annual Credo Values Award winners, selected by the Executive Leadership Team via nominations from across the firm!
Credo's Core Values are:
A Servant's Heart
Courageous Leadership
Research-Informed and Action-Oriented Solutions
Risk-Taking Grounded in Trust
An Ethical Accountability to Financial Stewardship
Please join us in congratulating this year's winners: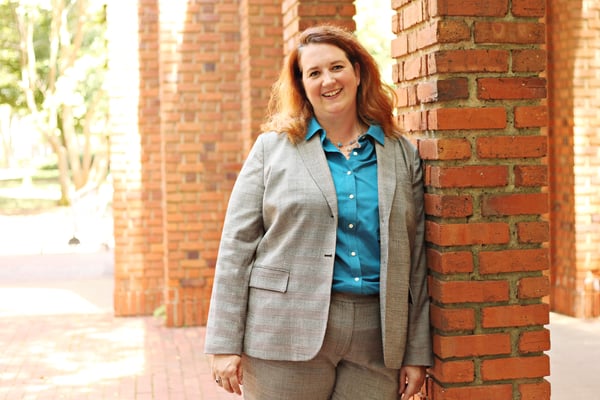 Jennifer deCoste, Ph.D., winner of the Courageous Leadership award
From Jennifer's nomination: "Good consultants are forthright truth tellers. We share truth directly, with compassion instead of apology. Jennifer embodies this principle and deserves recognition for the consistent, thoughtful, future-oriented guidance she gives us internally and clients externally. The Credo team feels more empowered because of her leadership. Jennifer's tough love is a gift to our clients and to each of us and is worthy of recognition for the Courageous Leadership award."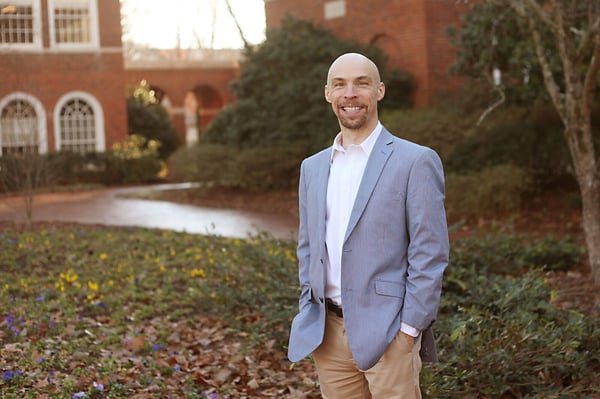 Matthew Trainum, Ed.D., winner of the Research-Informed and Action-Oriented Solutions award
From Matt's nomination: "Whether it's consulting on innovation, assisting with 'Pivot' book citations, or preparing for an out-of-the-box workshop on self-driving cars, Matt's work is informed by research and grounded in practical solutions. This is also evidenced in client work, where he consistently works towards what is best for the client and what solutions can be implemented today; and in internal projects regarding trends in higher ed, best practices, or sharing of relevant articles. Matt's commitment to a learning culture and his desire to share this passion with our team is well-deserving of this values award."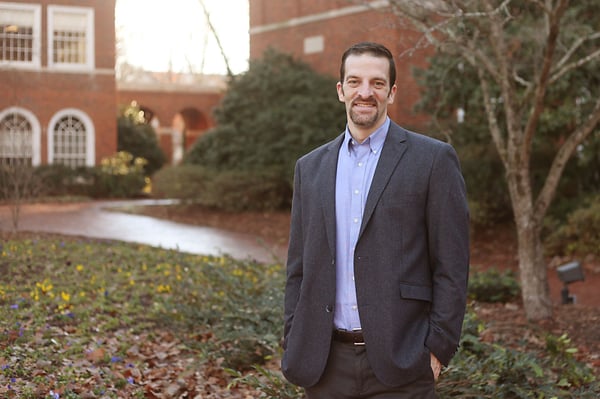 Steve Morley, winner of a Servant's Heart award
From Steve's nomination: "Steve reflects the perfect intersection of thoughtfulness, thoroughness, willingness, and tremendous intelligence to ensure our work at Credo is not just a 'solution' but an absolute service to each and every campus. Steve's commitment to understanding who he is serving, what their needs are, and therefore how he can best support/advance their goals is evident in the level of preparation and careful planning he applies to every project, every day. There are countless ways Steve exudes this core value of our firm—so much so, having a Servant's Heart is not what he does, it is who he is."
Trudi Cary, winner of a Servant's Heart award
From Trudi's nomination: "Trudi is consistently supportive and willing to go the extra mile for her colleagues. She possesses an emotional intelligence that enhances our culture because she cares about people on a personal and a professional level. Trudi has been referred to as the 'Credo glue,' the one through whom many of us connect and with whom we interact; to whom so many go for counsel, information, and for an uplifting laugh. Her spirit represents the best of Credo, and for that she is the perfect recipient of an award for A Servant's Heart."
Congratulations to all our winners, and thank you all for being wonderful colleagues and friends. You can read more about our Core Values at the bottom of our What We Do page.

PREV

NEXT